Many auto repair shop owners think that they have no business being online. After all, car repairs can't be done over the internet! However, if you're thinking of starting an auto repair shop or are looking for new ways to bring in more customers, going online is just what you need. Having a good online presence isn't exclusive to worldwide corporations – it can be highly beneficial to small, local businesses too! To make sure that you get the best results possible from your auto repair shop website, we've listed some of the essentials that you should include.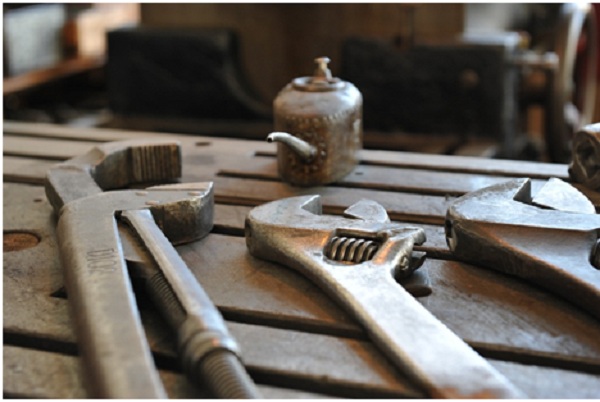 Services
It goes without saying that you should list all the different services which you offer on your website. Customers like to be given as much information as possible without the need to put in loads of effort, so making it clear to them what's available will save them time when it comes to making phone calls – something that's definitely going to earn brownie points for your business. Don't make the list too long and difficult to read – simply state the service and include a brief description when necessary. You might also find it useful to include some details about the products that you use, such as plasti dip from www.autobodynow.com.
Before and After Photos
If your auto repair shop is in the business of restoring old or damaged cars, make sure that your website has a full gallery of before and after photographs for your customers to browse through. Being able to provide your customers with a way to visualize the different services that you offer is a sure way to generate interest and get some edge over the competition. Customers will be a lot more confident booking their car in for restoration or other services with you when they can see what a great job you've done in the past.
A Blog
Providing your customers with useful information about looking after their vehicles is just one of the services which should be offered by any exceptional auto repair shop. Maintaining a blog is one of the best ways to do this, as it provides both your current and potential customers with all the expert information that they need, right at their fingertips. You can also use your blog for marketing purposes by linking it with your company's social media accounts.
Online Booking Facilities
Including an online booking form on your auto repair shop website is a sure way to gain edge over the competition and stand out as a professional and modern business. Online booking is becoming more and more common in today's digital age, and you'll earn extra points for making sure that the whole system is mobile-friendly. Being able to book online provides your customers with extra convenience and ease when they need some work doing on their car, and you'll be able to spend less time on the phone taking bookings and more time working your automobile magic – it's a win-win!
Auto repair shops most certainly do belong online – get yours connected now!