Despite the widespread development of Internet technologies, shocking statistics: about half of all small businesses have no website. Given that, Google receives daily more than 3.5 billion different requests; such companies are losing many potential customers. Surely, someone is looking for, and your services.
If you belong to the group of entrepreneurs who feel the presence of an optional site, we hasten to disappoint you: today is your primary goal is to give your business a decent online presence.
If you were smart, and the site you have, one of your priorities should be to attract visitors to the site or page through the campaign. Regardless of how visually appealing and functional is your website is, without visitors, it will be a waste of resources.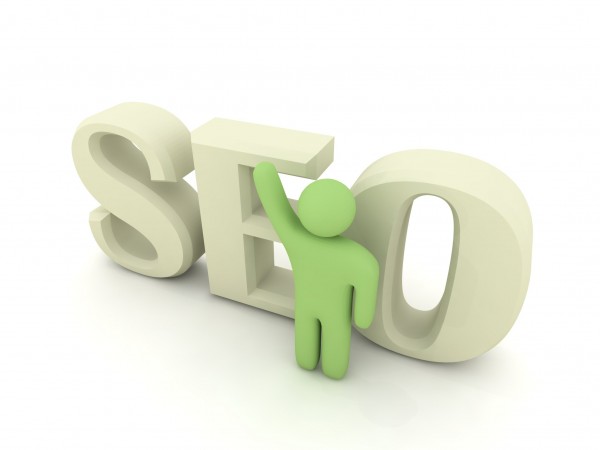 How to encourage Internet users to choose among dozens of your page options in the search results? You need search engine optimization, i.e., a set of specific strategies and tactics used by webmasters to ensure the influx of visitors and make a site or page landing more attractive to search engines.
I am a regular reader and author of Local Advertising Journal, a magazine that has well defined the power of local advertising but for success, you will need few local SEO tips that really work – and here I will describe how you can start using them today to grow your business online to achieve.
Major brands distinguish thousands and thousands of dollars a year on a variety of SEO-procedure and, as a rule; they do successfully dominate the pages of search results. Small businesses to compete with big brands can seem hopeless. However, it is not so.
Here are some relatively simple solutions that will help increase traffic to your website or campaign page …
1) Conduct an audit
The first step in the process of SEO-Optimization is an audit of the current state of the site. Use tools like Google Analytics or the Google: Webmaster the Tools, selecting the options of the services that are best suited to promote your site.
Re-read the entire text content. Keep track of every link and write down all the obvious errors (non-download pages or images, grammatical errors, irrelevant information). First of all, start with correcting these problems.

Then use Google Analytics to analyze the contents of the most visited pages. Which pages get the largest percentage of "natural" traffic? If some areas have a low failure rate and long-term stay on the page, consider why visitors prefer it.
Perhaps they are attracted more engaging content and vivid image? Perhaps these pages include a clear call to action? Through trial and error, you will be able to determine what they find helpful and friendly, and then you will only have to repeat these techniques on all relevant pages of the resource.
Then connect to the process capabilities Webmaster Tools Google. Which search terms bring people to your site? What keywords visitors use to navigate through the pages of your site using the internal search engine? Are there those who come to your site looking for a service or product that you do not offer? How many users request a particular product or service? Compare this with the data from Analytics, and used to develop their strategy for SEO-updated, optimized content.
2) Secure your local presence
Imagine that your project is based in the attractive tourist beach town and is dedicated to surfing. Your target audience is fueled from two main sources: the community of local surfers and seasonal visitors on vacation. Most likely, the locals already know about your store, but it is doubtful that tourists have already found some information about it. Usually, the first thing that makes a tourist – to get a smartphone and looking for surf shops in the area.
If your site is not optimized for the competition with the local business, your store may not get there in the search results. What to do? Create profiles on social networks, if you have not already done so. If you already have profiles, make sure that they provide the correct address and links to your website. Register your project on Yelp, the Foursquare, the Bing the Places, Google+ the Local, Citysearch, and any other resources provided by the list of services in a particular location.
You may also like to read: Local Advertising: How Internet Changes The Investment
3) Optimize your keyword selection strategy
Many small companies make a big mistake by focusing only on frequently used, specific keywords and trying to place these keywords in the text as often as possible. This will lead you to search the crash. Even if you manage to achieve high rankings in the search results (which is quite tedious and difficult), it is unlikely to lead to high rates of conversion.
Let's go back to the surf shop. It is safe to assume that you can hardly expect to bring to your shop farmer who grows potatoes in the outback. However, it is very likely that a farmer has a nephew who lives in your city. Nephew will soon be celebrating a birthday, and a farmer wanting to make it really worth the gift, will require the search engine to give him a list of specialty stores it in your town.
Instead of spending all of your time to optimize the list of the most popular queries, adapt your strategy so as to be in the lead on the issue verbose key phrases that have a really high potential for conversion.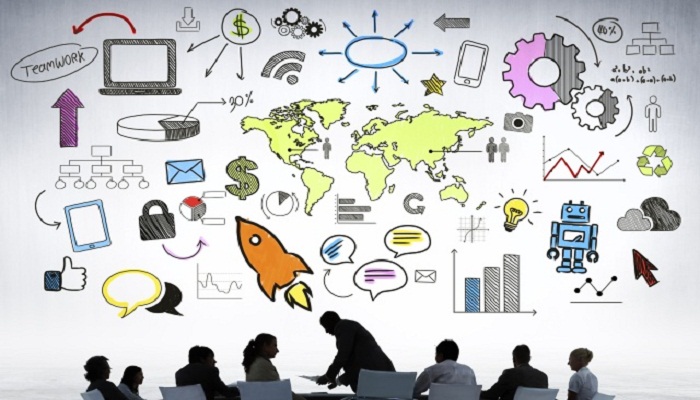 Create sections on specific goods and services that you offer. Make sure that these pages actually entice visitors to action: online purchase, call for more information or visit the store.
4) Think of links placement strategy
When search engines crawl, new pages have appeared on the Internet, they move from page to page via links. Whenever scanning the specific page, they check it for the presence of any reference, and then followed for each of them to see if they are on pages that have not been validated.
In connection with this incredibly important to build up the internal connection. Links posted on your site should link to other pages on your site with similar or related information.
Imagine your site – it is a city, and a web page – this is the building. Links are streets that help you to move from one building to another. The more streets, the easier it will be moved. But do not overdo it: between optimization and surplus, there is a fine line, which we will describe in the next section of this article.
5) Stay man
In fact, SEO is a complex process and quite exciting game, but ask any SEO-experts – and he will tell you that the most important thing to be able to remain human. Work SEO-experts is not easy: they must keep in mind the balance of the human factor and the technical aspects. Create a website that people actually want to visit, fill it relevant content – and pretty soon you will begin to notice a clear improvement in the traffic issue.