The number of online slot machine games which have been published since the first game was released in the late 90s is now way into the thousands. From cute and cuddly slots to fantasy-themed slots, to film franchise slots, the online casinos have made sure there's a fun option for everyone. Yet, games developers have created some truly bizarre slots along the way.
We've put together a list of the weirdest online slot machine games ever released online. Some of which are still available to play. Or if you'd like a safer bet, we've also included a list of UK online slots that offer the best of 21st century gaming technology. From games featuring 3D graphics to games with over 200 ways to win, there's plenty of options. But first, let's celebrate the most ridiculous games to have ever granted the online casinos.
Top 8 Ridiculous Online Slot Machine Games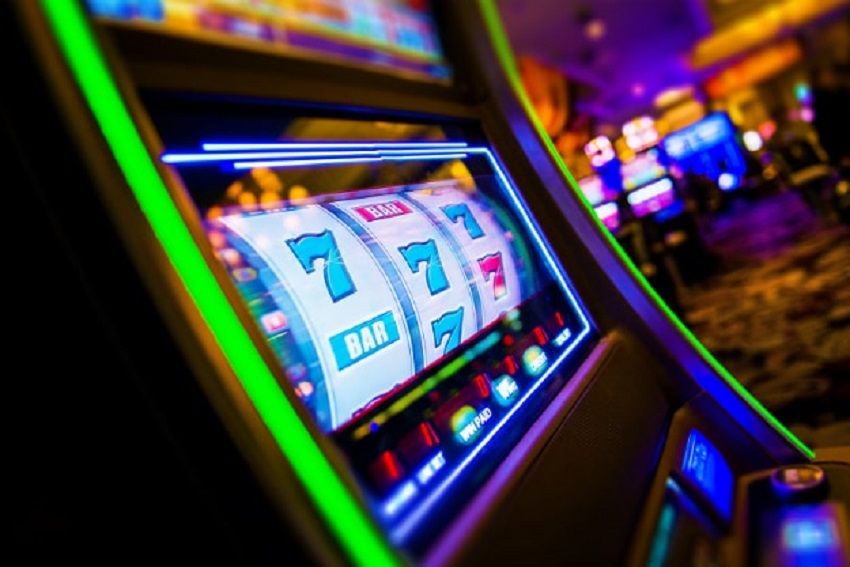 Hoffmania Slot Machine
The Hoffmania slot machine was released back in 2013 by Greentube who didn't exactly create the most pioneering game the online gambling had ever seen, yet, there was a certain amount of appeal in spinning the reels and crossing your fingers in anticipation of seeing 5 Hasselhoffs lined up perfectly!
Monty Python's Spamalot Slot Machine
Anything connected to Monty Python is going to be slightly ridiculous, so the Spamalot slot machine certainly didn't disappoint, especially in terms of controversy. There was an uproar amongst avid Monty Python fans for the fact that they had 'sold out' prompting actor John Cleese to take to the Twittersphere and claim the franchise had nothing to do with it.
Cash n' Curry Slot Machine
Like cash? Like Curry? The questionably named online slot machine came from the industry-leading gaming giants MicroGaming who have been responsible for some of the most progressive, trend-setting online slots on the market. The gameplay experience was sure to leave players hungry at the thought of food and cash as they lined up chillies, limes and poppadoms. Yet, the real prizes were to be won by matching three Baltis.
40 Shades of Santa Online Slot
The title tells you all you need to know about just how weird this online slot gets. Coming from Paddy Power, it's enough to make you wonder whether the game was developed by staff who had already helped themselves to the Christmas sherry. It's almost as hilarious as what Poundland got up to last Christmas. But hey ho, ho, ho, can you think of a better way to get into the Christmas spirit than playing the slot machine that mashes up the legend of Santa Claus and 50 Shades of Grey?
Bible Slots
Hallelujah, your prayers have been answered. You can now get even closer to God, whilst you indulge in a spot of gambling. Who needs to go to church when the slot machine can be your altar? Praying to the big man won't put a multiplier on your jackpot to Bible Slots, but you can still win big thanks to the bonus features of the slot!
Planet Exotica Slot Game
Roxy Palace must have thought that their slots were missing a little bit of sex appeal. Which is the only possible explanation as to why they cooked up Planet Exotica. If you could imagine a strip club…  set in out of space, you'd get an idea at just how strange an online slot machine game can get. However, let it never be said that the graphics aren't 5 star and the gameplay experiences aren't inventive to say the least!
Judge Judy Slot Game
Judge Judy must have one hell of a fan base if the iron lady herself has her very own slot machine game made in her honour (or should that be your honour?). You can count on the iconic judge to keep a keen, slightly beady eye over the proceedings during the progressive gameplay. If you're lucky, you'll get the chance to spin the wheel of justice. To break up the gameplay, you'll also get to relive some of the most infamous footage from her TV series!
The Slot Game That Swears at You 
If everything you've ever wanted is a slot machine that will hurl abuse at you as you spin the reels for cash, your prayers have been answered. Yep even the X-Rated title will berate you, then maybe pick you up a little before throwing you back down with the rather inventive insults the game throws at you. This one is definitely for the masochists, masochists who like the opportunity to win big, with plenty of opportunities to win along the way!
The novelty factor may lie in these games, however if you're serious about winning major cash, we've come up with some of the best alternatives featured on Clover Casino's eclectic site.
Top 3 (Slightly) More Sensible Online Slot Options
Clash of Kingdoms Slot
Cash of Kingdoms is one of the most popular games available online. The colourful and fun characters bring the adventure to the progressive gameplay experience which will take you right back to the renaissance. With bets ranging from 15p to £480, you can choose how much you want to play for and still enjoy the 96.28% return to player rate offered by the slot which gives you 15 ways to win!
Dragon Kingdom Slot
Fancy a bit more fantasy in your gameplay? You won't fail to be disappointed by the mystical land as you go up against the dragon queen in an attempt to grab the jackpot. If the stunning graphics weren't enough, the atmospheric music will certainly set the scene. There's plenty of chances to win big throughout the game with the biggest jackpot coming in at £2000! With free spins up for grabs too, what have you got to lose?
Vikings Go to Hell Slot
Get ready for combat, and the chance to win a generous amount of cash from Vikings Go to Hell, anyone who fell in love with the Vikings TV show can throw themselves right back into the heart of the bloodthirsty action. You'll have the ability to win 3000 x our original stake, but first, you'll have to see if you can get through the demon fights.