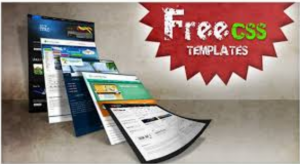 These days we don't have to do everything by ourselves. When it comes to build a website, create HTML structure and decorate the web layout, there are free templates we can use. Yes I guess the simplest way to build a website is to download free templates and customized it as you like. For beginners who just know a little bit of HTML and or CSS or less, that will definitely help. One of the first steps to earn money via internet would be to build a website.
I collected these free website templates with CSS. Some offer free-download versions, and some offer both free-download as well as commercial templates. I find them interesting, easy to customized, and save time.
The advantages using that are you don't have to do all the work with creating HTML structure and CSS, and pictures/backgrounds. However a basic knowledge of HTML or HTML-CSS is always useful.
I learnt basic HTML and CSS first before I found out that there are plenty of free templates out there. I didnt thought that there are so many since I know how much a web-designer will charge for a commercial website. An acquaintance of a friend had just paid 600$ for a simple webdesign with 5-10pages. I wished I had known that acquaintance to offer my webdesign service. LOL.
Free Web Templates
Some of my favorite Free Templates are listed below. Mostly they are without registration and you can immediately download them. Notice that they have different terms of use or different licenses.
FreeWebsiteTemplates offers over 70 free templates
OSWT (Open Source Web Templates) a bunch of options of templates, provides as well as CSS Layout and other online resources.
OSWD (Open Source Web Design) currently over 2000 free designs
Css Intensive Station: templates and css lessons
FreeCSSTemplates: over 200 free templates.
Freecsstemplates.org: over 400 css free templates
Free Layout
Here are layout examples using CSS. This might be useful for people who want to integrate CSS instant-layout with their own web design. Otherwise the instant-design from the free webtemplates above should be easier. Here they give you a set of column layout set by CSS, whether it is one-column, two-column or three-column, in different configurations. Once again, these layouts are without ready-to-use design, meaning you will have to make your own navigation, search and put graphics/photos/backgrounds by yourself, and links.
Layout Gala :40 layout using CSS