The gambling industry boom during the 21st century has undoubtedly proved to be a Godsend for software developers across the world.
From online casinos to bingo sites in UK, need the iGaming sector since it is heavily reliant on people who have the ability to develop software.
In simple terms, coders contribute to the development of online gambling games and work on other elements such as integrating payment gateways.
Let's take a closer look at how coders help online casinos and bingo sites.
How gambling and bingo sites are developed
Designing an online gambling site is a labour-intensive affair which generally involves input from approximately 10-12 people.
The team includes software developers, who handle elements such as coding the software and determining which programming language to use.
These include C++, HTML5, C#, Java, JavaScript, PHP, Python and SQL, all of which are suitable to be used to power an online gambling site.
Software developers also handle design user interfaces, the application programming interface (API) and security and compliance controls.
At each stage in the process, the developer will test the software to ensure it takes clean inputs, processes data accurately and generates perfect outputs.
The process starts with the developer collecting information from the client on what they are looking to achieve with the online bingo website.
The developer takes this information and translates it to software requirements, which is then used to write the code for the site.
Once the code is written, this is incorporated with other elements from the design process to produce a finished version of the bingo site.
Integrating the site's mechanics
Online gambling sites are made up of several key components, each of which must be successfully integrated to create a positive experience for the user.
Payment methods play a key role, providing players with an easy way to make deposits and request withdrawals if they are lucky enough to win.
The skills of software developers are crucial in this regard, as they design APIs that support integration with financial service providers.
With payment options evolving at a rapid rate, it is imperative for coders to keep up to speed with the latest developments in this area.
Another hugely important part of the coding process involves the random number generator (RNGs), which is the mechanism which delivers the results for each game.
Every country has rules governing RNGs, which are issued by the appropriate iGaming authority within a particular jurisdiction.
If the client offers their services in several different regions, the developer must ensure that multiple versions of the RNG are created to comply with local legislation.
With online gambling or bingo operators subject to frequent testing by independent auditors over the fairness of their sites, it is imperative that the RNG lives up to expectations.
Launching and maintaining the gambling site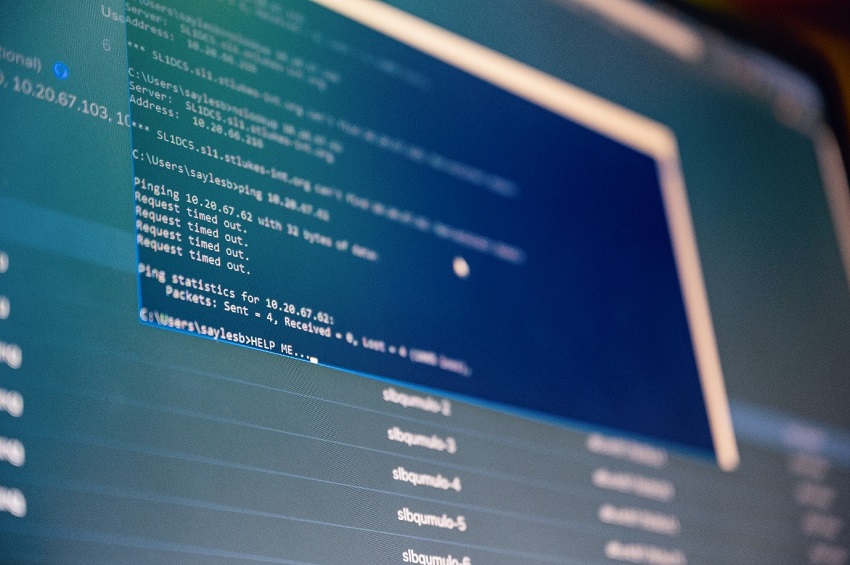 When the software has been fully tested and the client is satisfied it meets their needs, the online gambling site can go live on the internet and players can start enjoying bingo games.
Software developers continue to provide support when the site is launched to ensure that everything continues to work as it should.
This includes updating the software as needed, the provision of additional functionality, removing unwanted functions or implementing site enhancements.
However, the main responsibility for a developer once a site is live is ensuring that any software bugs are swiftly identified and eradicated.
While all gambling sites must undergo stringent testing before they are launched, it is virtually impossible to ensure that every bug is fixed.
With players often wagering large sums of money, it is imperative that gambling sites run smoothly and remain stable across all devices.
If a site crashes due to bugs, there is the potential for players to lose a significant portion of their bankroll through no fault of their own.
It is also essential for the developer to ensure that any security vulnerabilities are pinpointed early, to prevent hackers from causing unwanted harm to the site.
Optimising the site for mobile
As we have already mentioned, online gambling sites must be designed to work seamlessly across all digital devices.
For the software developer, this means that the site must be coded to load without a hitch on desktop, laptop, tablet and mobile.
In an age where people spend an average of more than four hours per day on their smartphones, online gambling operators cannot afford to neglect their mobile offering.
As a bare minimum, the site should be easy to access on smaller devices and offer all the same features that are available on desktop and tablet.
However, some gambling operators go the extra mile by investing resources into developing standalone casino and bingo apps.
The process to create an app bears many similarities to developing a website, and requires the same level of attention to detail from a coding perspective.
A quick look at some of the negative reviews on the Google Play Store and App Store highlights that many gambling operators fail to appreciate the importance of app development.
The operators who get this element right are the ones who fully recognise the worth of utilising talented software developers to develop gambling apps.