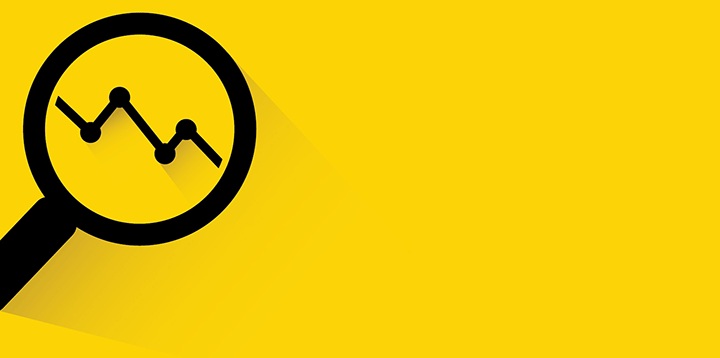 There is no denying the importance of a viable online presence for today's businesses. A professional business website successfully represents its goal and ideals online, while subtly enticing visitors to part with their cash in lieu of the company's services/ products.
However, launching a great website is only the first part of achieving the business' aims. As Forbes notes, a website is a lot more than just a paper advertisement or a billboard. The biggest difference is that websites are responsive. And to top it off, they must change frequently to fit latest ecommerce, payment and advertising technologies. Web hosting is one such part of the equation for websites, promising some amazing new trends, services and ecommerce solutions.
Here's what to look forward to in the near future:
Innovative Web Hosting Will Ensure Better Website Visibility
Many hosting services already offer Search Engine Optimization solutions for the websites they host. We are talking about an entirely different ball game here. Businesses that can no longer find or afford their desired URLs are increasing opting for Generic Top Level Domains (gTLD) to create a truly remarkable URL that fully represents their products and services.
A gTLD allows for some remarkable creativity with domains. For example, you could create "great.deals" or "fresh.cakes" or any other name that could benefit your business directly in search results.
Hosting services that aim to make it into the future must have some forward-thinking strategies under their sleeve for new business websites. Ideas like gTLDs must be supported to ensure better search visibility for businesses in the future.
Mobile Availability Will Be The Primary Proof of a Website's Legitimacy
That may sound like hyperbole, but really think about it for a second. Most of us now use mobile devices i.e. tablets, smart phones etc, to search for products, locations, services and more. If a company provides what we are looking for, doesn't show up in our mobile search results, does it really exist? If we can't access their website, what good is it anyway?
With the augmentation of mobile and local search, websites have become the first impression for a company. And remember, first impression is the last impression!
Mobile responsiveness not only includes website design, but also forces hosting companies to provide support for mobile versions of web pages. It is expected from all website hosts to significantly enhance their features to appeal to a wider mobile audience. With people already showing signs of favoring sites that are more accessible and easily reachable from a smartphone, the future is mobile.
Cloud Hosting Will Outdate Traditional Server Hosting
Businesses are increasingly looking towards cloud hosting for solutions to scalability constraints. Imagine sharp, quick access to secure services that lack the general inefficiency of shared hosting. All the space you will ever need, scalable allocations and complete security of information have made the advent of cloud hosting inevitable.
As the web hosting industry adopts this platform, cloud technology will improve significantly. Business websites are fast accepting cloud because of the significantly lower costs as well. Not to mention, more streamlined and accessible websites are also a big advantage of cloud hosting. Without doubt, an accelerated shift to cloud hosting will be advantageous for all concerned, especially businesses.
Security Risks Will Be A Big Priority For Hosting Companies
Web hosts need to boost their focus on protection and performance in order to distinguish their services from others. Just as the technologies get more complicated, the inherent security risks for them will also increase. It is predicted that web hosts will invest in disaster avoidance strategies and counter measures for security threats.
On the other hand, Cloud security has some major question marks on its reputation. And as it grows in popularity, it's important for cloud hosting services to address this aspect before it's too late. No doubt, this is what differentiates their services from free and inexpensive platforms.
The SSL certificates, virtual dedicated web hosting and many other solutions are already available by good hosts. A lot of these hosting companies also extend SEO intensive security packages such as IP and SSL certificates. However, it's time for them to up the ante and fulfill the demands of an exciting future.
Conclusion
There are plenty of hosting companies that are already taking on the future. You can find them at All Host Reviews. Of course every host has their own priorities for future goal settings, but mentioned above are some of the most imminent trends for web hosting services and their clientele.
It is now more significant than ever for businesses to get an in-depth understanding of the web, how their websites work, and the key terms used in the online marketing arena. The future will be decidedly more complicated, with plenty of amazing services that have equal chances of being useless for businesses that don't utilize them the right way. Just as this article from Entrepreneur suggests that a major impediment for an emergent online presence isn't capital, but rather the lack of imagination in response to future trends.