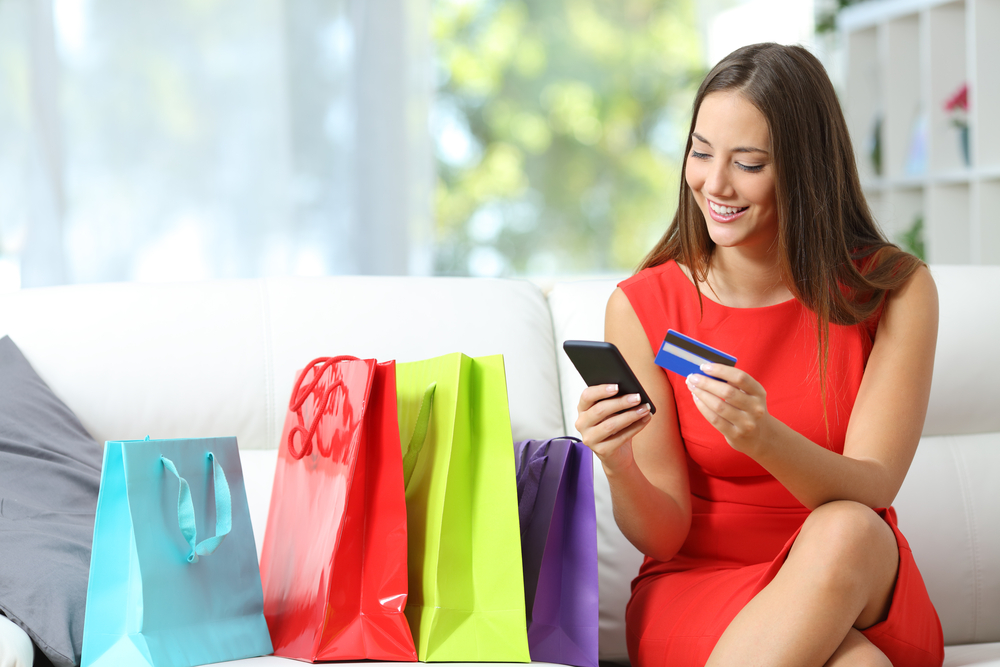 Think about what the average person can accomplish in five seconds. Tying one shoe. Grabbing and opening a beer. Pinning an outfit on Pinterest. In other words: so much. So can you really expect an online shopper to wait five seconds for a page to load? Perhaps the better question is should you expect an online shopper to wait five seconds for a page to load?
If you're a site owner, the answer unequivocally, absolutely has to be no. Keep reading to find out what online shoppers are up to, how five seconds (or even three) can be the difference between an abandoned web page and a sale, and what you can do to optimize your ecommerce site.
Online shopping insights
The following insights into the behaviors and mindset of online shoppers come courtesy of a study conducted by Imperva Incapsula, a provider of cloud-based services for website security and performance. Incapsula tapped Cicero Group, a management consulting company, to survey over 4,500 online shoppers in the United States over the age of 18 who self-identified their shopping frequency to be slightly often and above. The surveys were completed between October 26, 2015 and November 11, 2015.
Additional insights into the online shopping landscape come from Incapsula's Ecommerce Operator/Seller Survey, which surveyed 250 online sellers between October 1, 2015 and October 15, 2015. Twenty-eight of these ecommerce operators are based in Canada, while the remaining 222 are in the United States.
Cross-device compatibility
If you've been, oh, anywhere lately you've probably noticed that basically all people tend to be on their phones all the time. That mobile device usage translates to online shopping, with 51% of people either always or sometimes using multiple devices when researching and purchasing products. The research showed that while the majority of online purchases are still being made on computers, smartphones and tablets are becoming increasingly important in the research phase of the purchasing process.
Regardless of what kind of device shoppers are looking to make their purchases on, one thing is for certain: when they want a web page to load, they want it to load now.
Banking on impatience
One of the most important findings uncovered by the research is that online shoppers value the ability to quickly navigate and shop more than any other factor. A full 62% of shoppers are only willing to wait five seconds or less for a page to load. That 62% breaks down to 35% of shoppers who will wait 3-5 seconds for a page to load, 20% who will wait less than 3 seconds, and 7% who require that a page load immediately.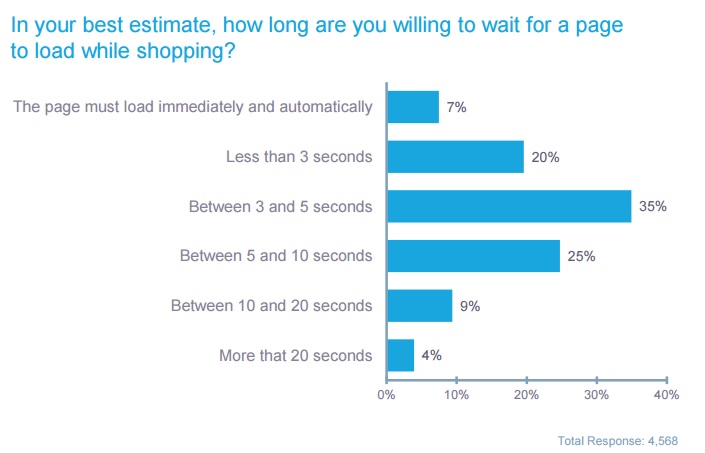 Site performance particulars
As you're likely aware, the internet is full of competing ecommerce sites. If a user decides to abandon your site and their shopping cart contents, it isn't exactly hard for them to find somewhere else they can purchase their wares. That's why it's more important than ever that your site has excellent performance – on PC, smartphone, tablet and any other mobile device that could possibly be conceived.
A stunning 68% of online shoppers surveyed indicated that they were either not so likely or not at all likely to return to a website on which they experienced poor performance. Thirteen percent say poor performance will cause them to leave a website and never return.
Big plans for optimization
According to the US Commerce Department, online sales in 2015 totaled a whopping 340 billion dollars, and online sales are only growing. Online retailers, for the most part, are aware that there's a great deal of money to be made for high performance ecommerce sites. Of the online sellers surveyed, 84% are planning to make some form of website improvement in the next 24 months. Seventy-three percent of sellers indicated they had experienced performance-related issues in the last 12 months, and 36% indicated page load time was one of the biggest issues.
Eighty-six percent of sellers also indicate that they believe mobile compatibility is a factor in increasing completed sales.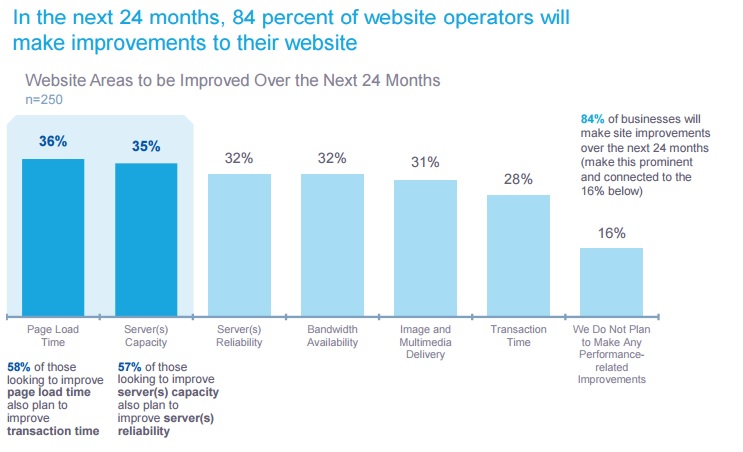 Strategy missing the mark
While online sellers are understandably eager to improve their website performance, Incapsula's study also uncovered that a number of these same online sellers are woefully uninformed about the steps they can take to improve performance.
Investing in a Content Delivery Network (CDN) is one of the easiest things a site owner can do to improve website performance, including page load time. And yet, only 53% of online sellers surveyed were familiar with the benefits of a CDN. Even fewer – 43% – knew the benefits of load balancing, which is the distribution of traffic across your network of servers (as you would have with a CDN) in order to keep any one of the servers from becoming overwhelmed.
Not only does load balancing help your website online and available and prevent slow load times from a bogged-down server, but it also protects against the influx of malicious traffic that can come with a DDoS attack. High-quality CDNs provide the much needed, additional protection against DDoS attacks.
What can be accomplished in five seconds
In five seconds, any number of your potential customers can abandon your website in favor of one with better performance. It isn't all doom and gloom, though. In five seconds you could hit confirm on the sign-up page of a premium CDN.