As the inventor of numerous individual patents, Carl Freer is continuously striving to push boundaries, create disruptive technology, and make improvements to many different facets of life. Innovators in the medical industry are constantly striving to discover emerging technology that can advance their niche in an extremely vast industry.
You may have heard Freer's name floating around many industries, as he is most notably known for his involvement in the birth of the Rock Band/Guitar Hero revolution, stemming back to his days with electronic gaming magnate Tiger Telematics. As Freer continues to have his hand in many different and exciting ventures, his latest breakthrough is related to the medical industry, particularly to the treatment and prevention of burn injuries.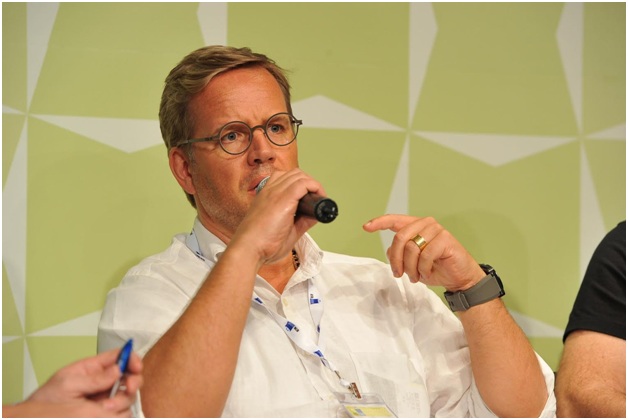 Mr. Freer has recently been approved for a game-changing patent in relation to his Aluminaid venture, a burn treatment organization that operates out of Singapore. Success in the treatment of both first and second degree burn injuries has brought Aluminaid to a lofty status within the surrounding burn treatment community. Aluminaid has created great advancements in the field through their inaugural line of burn dressings, which prove to be further enhanced by this revolutionary new patent. Elements of natural and synthetic origin are utilized within these advanced dressings, and both elements work coherently to maximize heat dissipation from all common types of thermal burn injuries that can occur to a victim's skin. The official patent title is as follows: Thermally Conductive, Metal-Based Bandages to Aid in Medical Healing and Methods of Use.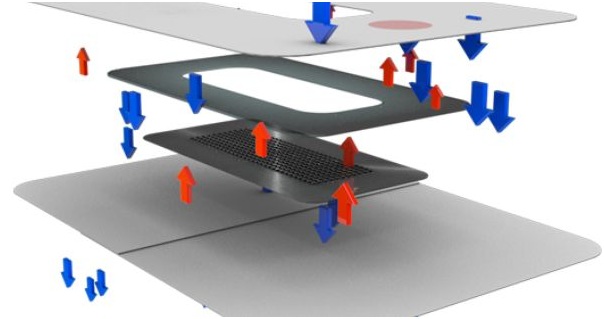 According to the primary and secondary examiners of the patent application, the bandage dressing's success stems from the use of "a thermally conductive metal at the base of the substrate adapted to be in direct contact with a burn wound, while manufacturing the top side of the aluminum substrate to have a heat-dissipation-enhancing topography to help cool burns faster by enhancing thermal-convection properties." This technology applies to dressings of all shapes and sizes, and its array of uses is clearly documented in the patent's affirmation papers.
One of Carl's first notable patents is in the portable electronic device industry. This particular invention was created during Freer's time as CEO of Tiger Telematics Inc. Freer's patent for the Gizmodo gaming device helped launch his early and prominent success in the electronic technologies realm. He is still continuing to pursue new ventures in the gaming field, such as a re-release of the acclaimed Gizmondo shooting game, Colors.
Another of Freer's patents revolves around a new method for advertising. This patent, publication number 20060064350, includes all of the following: the collection of customer preferences, the transmission of the targeted multimedia advertisements to customers using a telecommunications network to gather these customer preferences, and both receiving and sending out the advertisements on an individual mobile platform. Included specifically in the patent are also the necessary steps, such as encoding, compressing, and storing the advertisements individually on a remote server. The advertisement is played according to previously contrived scheduling preferences and done without interrupting the end user. Some of the transmitted applets even could go as far as to include a specific credit code, in many cases. This provides the user's SIM card with additional time or credits, so that they can use the device for things such as extended communication, gaming, and more, at no additional charge.
In addition to the patents mentioned above, Freer is the inventor of the following patents as well:
20110088002 – Method and platform for gestural transfer of digital content for mobile devices.
20100094707 – Method and platform for voice and location-based services for mobile advertising.
20100009713 – Logo recognition for mobile augmented reality environment.
20090300122 – Augmented reality collaborative messaging system.
20090300100 – Augmented reality platform and method using logo recognition.
20090298517 – Augmented reality platform and method using logo recognition.
20090300101 – Augmented reality platform and method using letters, numbers, and/or math symbols recognition.
US8530720 B2 – Advanced first aid research PTE LTD.
20100008265 – Augmented reality platform and method using logo recognition, wireless application protocol browsing and voice over internet protocol technology.
Along with working on future patents and disruptive technology in the medical industry, Carl Freer continues to lead the Freer Family Tree Foundation, and pursue other ventures in the technology field. To learn more about Carl Freer, please visit his website, CarlFreer.com.