Amazon and eBay are perhaps the two most important places for online sellers who want to move a high volume of products. They are both places that attract shoppers who are open to making impulse buys, and a god eBay store design can take advantage of that. The traffic is there, so the challenge for sellers is converting that traffic into customers.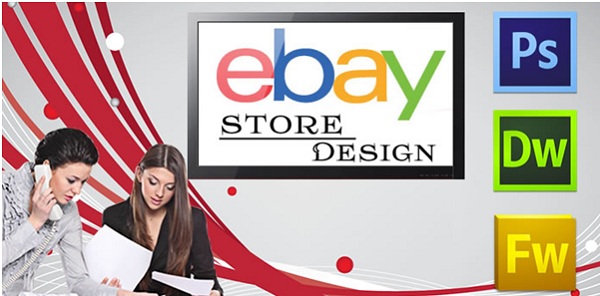 eBay has strong 'brand power', but buyers do understand that they are not purchasing from eBay directly but rather from anonymous sellers. It is up to you, as a seller, to persuade the buyer that you are trustworthy and to reach as wide an audience as possible in a way that is efficient and cost-effective.
First Impressions Count
The international nature of eBay means that there are thousands of sellers in every niche. Many of these are international dropshippers who speak English as a second language and use poorly designed product pages or have quickly thrown together incomplete listings. It is hard for customers to trust such listings, and many consumers are willing to pay more to make a purchase from a seller that looks more professional. A good eBay store layout will make a big difference to how people perceive your brand.
More Than Just Templates
If you aren't a skilled developer or designer, then you can use eBay store design templates by Frootion to customize your store. The appearance of the store is just one part of the challenge, however. The most successful sellers understand that the whole listing matters – including the product title, description and price.
Remember that when someone comes to eBay and searches for an item, it's because they are seriously considering making a purchase. You can take advantage of that if you know how to make compelling listings. The right description will attract pre-qualified buyers, and if your pricing and shipping fees are set correctly, then by the time the user clicks on your link they will already be interested in making the purchase.
eBay offers powerful analytics tools that you can use to understand your conversion rate and the performance of your listings. Take advantage of those and invest some time into testing new layouts, descriptions and even template designs. You will be amazed at how much difference small tweaks can make to buyer behaviour.