If you build WooCommerce WordPress sites with page builders, you've probably come across WooVina theme. In case you're not familiar with the WordPress page builder world, WooVina is a free WooCommerce WordPress theme that gives you a ton of control for customizing your site's design via the real-time WordPress Customizer. Not only that, it's also blazing fast!

Why Do People Like WooVina Theme?
Basically, WooVina's main draw is that it gives you the power to customize your theme in a very user-friendly, intuitive manner via the WordPress Customizer, including deep support for WooCommerce.
Through this customization, you can either create the framework for content that you design with a page builder, or you can just take more control over your theme in general.
Beyond those controls, WooVina theme also includes a variety of free and premium demo sites that allow you to quickly import a premade design, including WordPress Customizer settings and an Elementor template for the landing page.
Through these demos, you can quickly make WooVina theme look like this: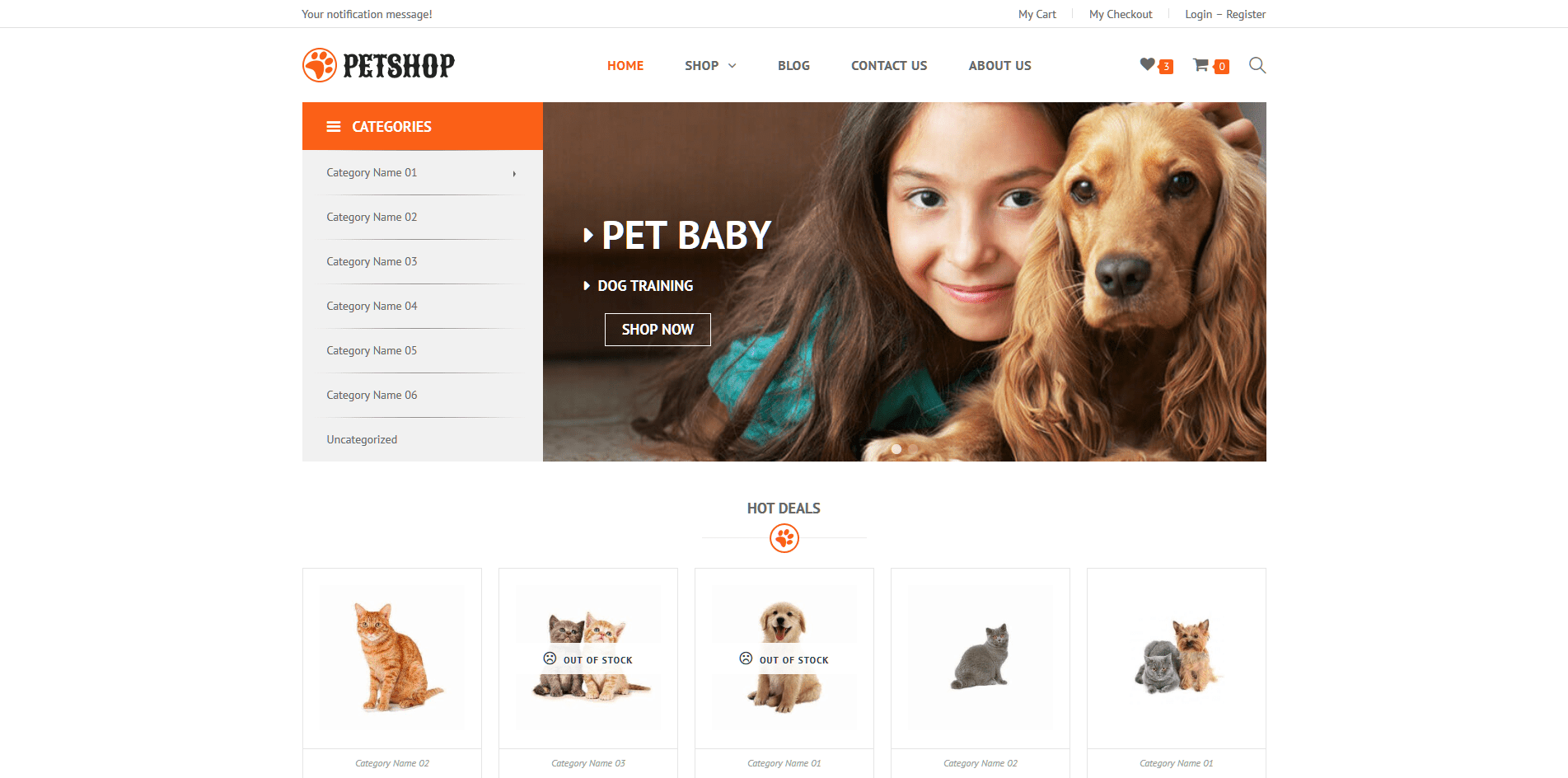 Or like this: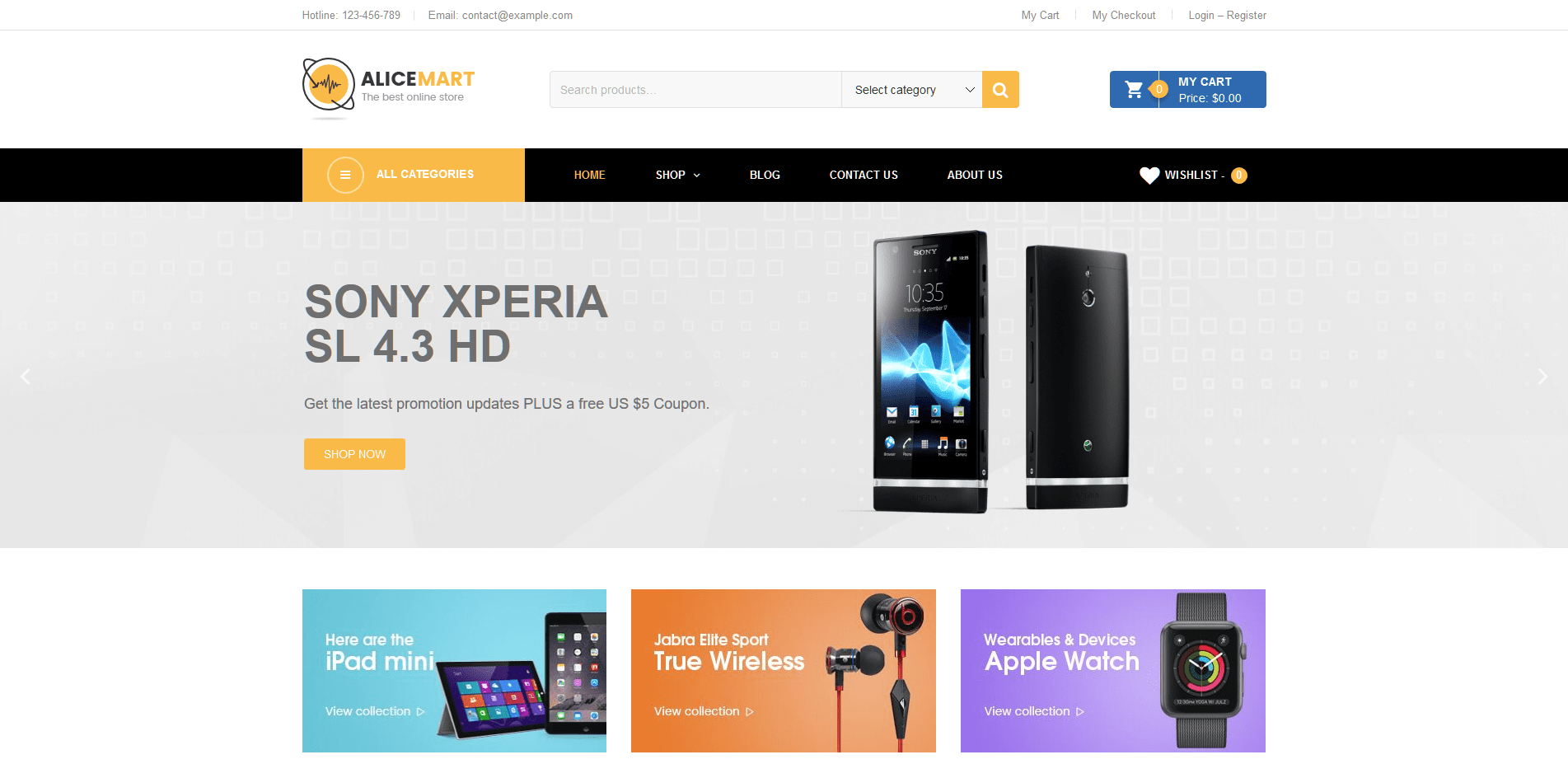 Or like any of the other demos: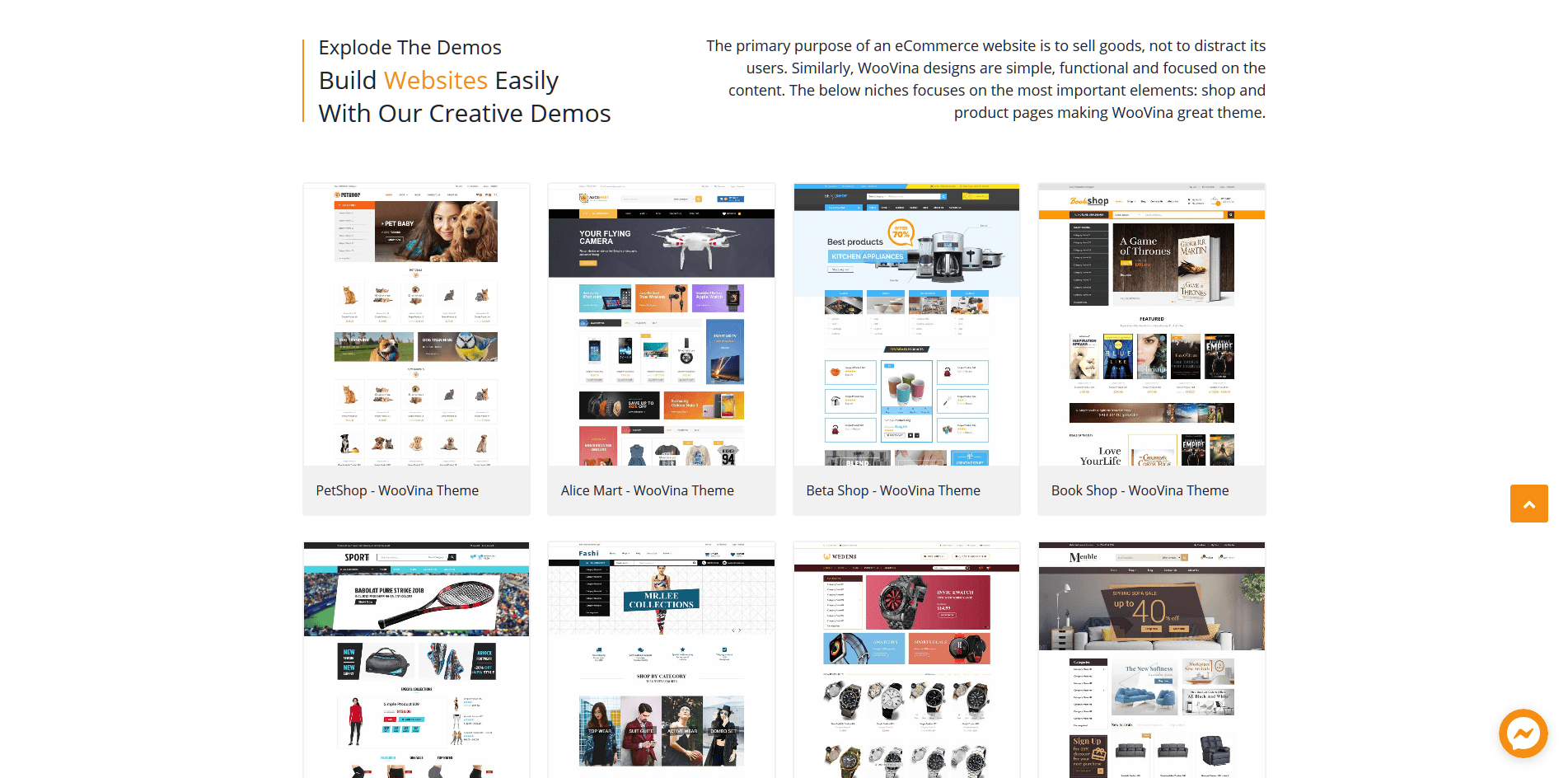 Fancy a new look? WooVina Child Themes allow you to instantly transform the look of your store:
Want to boost WooVina? Get all premium child themes at a very discounted price >> VIEW THE BUNDLE
How to Import a Demo Site with WooVina?
It's easier to show you how the Customizer works with an already-built site, so let's start with a quick look at how easy WooVina theme makes it to import a demo site.
Once you install the WooVina theme and WooVina Extras plugin, you can import demo content right from your WordPress dashboard: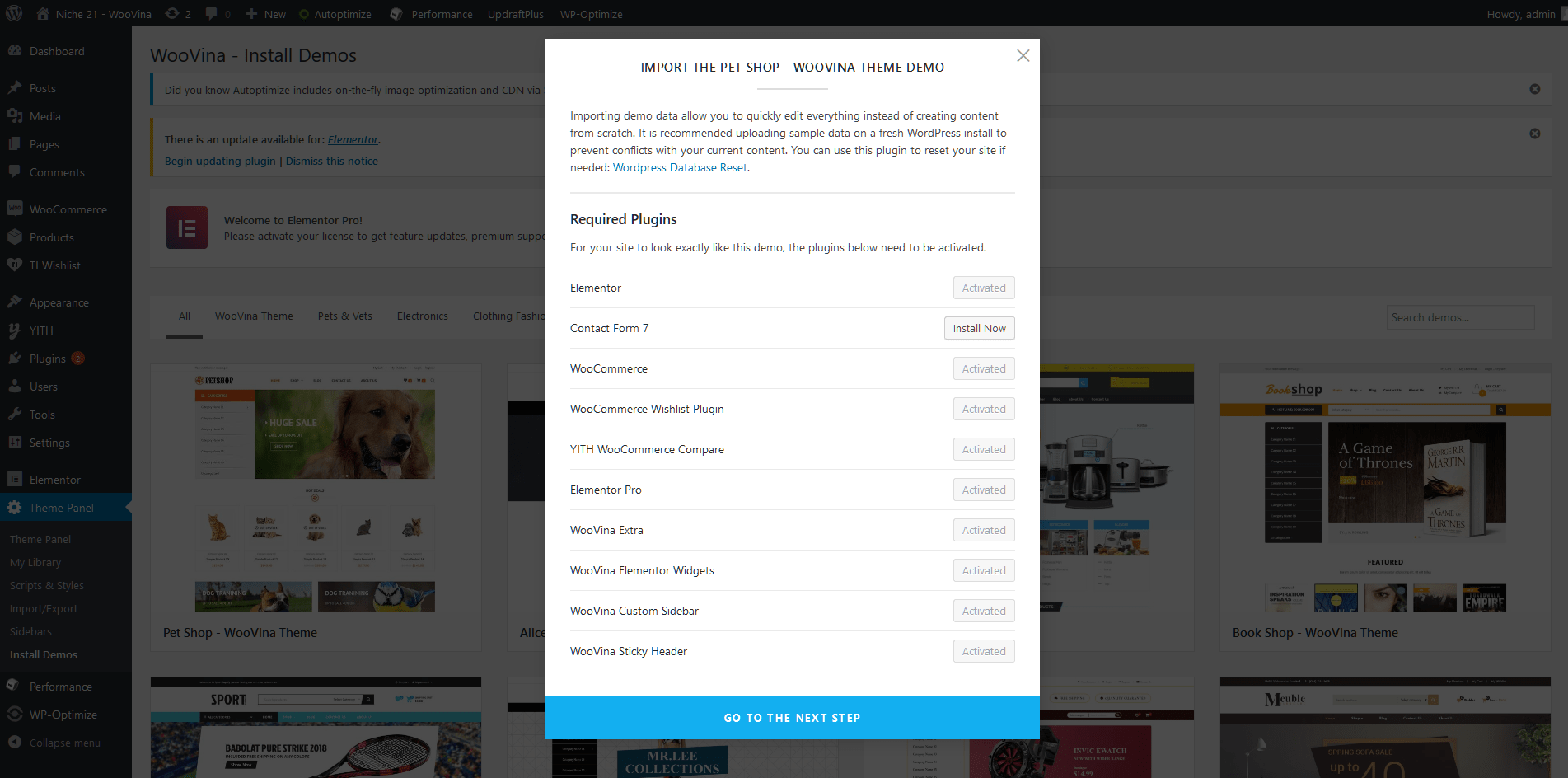 Once you finish the demo process, your site should look exactly like the demo.
To customize the homepage design of the demo, you can use Elementor: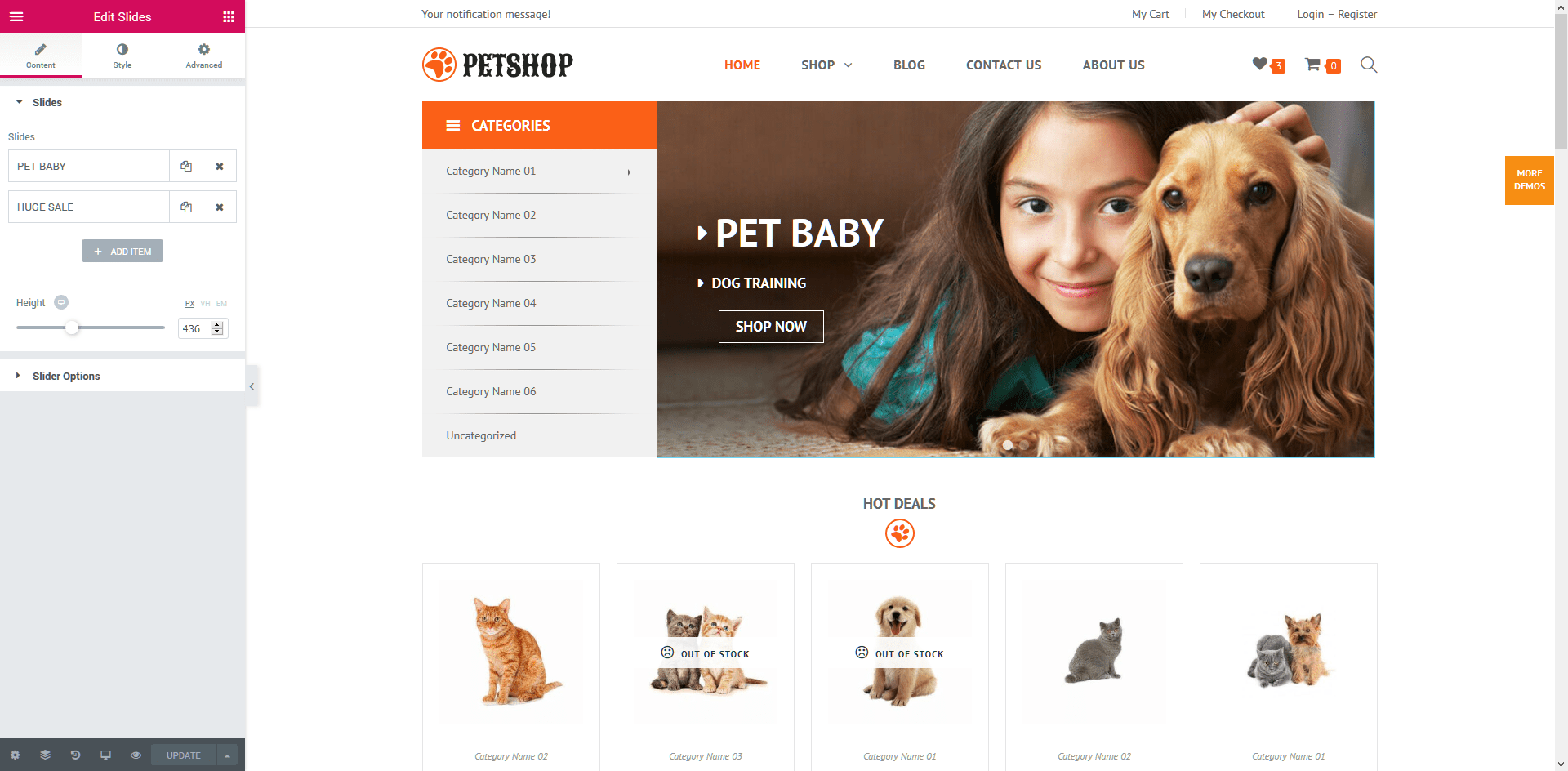 And to customize the rest of your theme, you'll use the WordPress Customizer.
Speaking of…
WooVina WordPress Customizer Settings
The WordPress Customizer is where WooVina theme really shines. Even with very few of the extensions installed, here's the lengthy set of options that you have: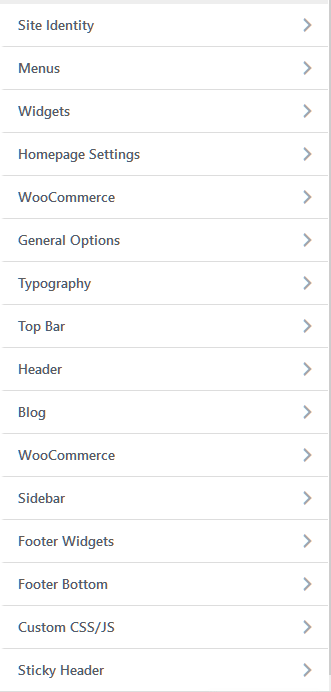 The depth of these options goes way beyond what most regular WordPress themes offer.
Let's look at a few examples:
Controlling Your Header
One of the areas most page builders still can't touch is your header… which is why it's convenient that WooVina theme gives you a whole heap of options for controlling your header (and the "Top Bar" above your header – which is what contains the contact information and social profiles in this demo):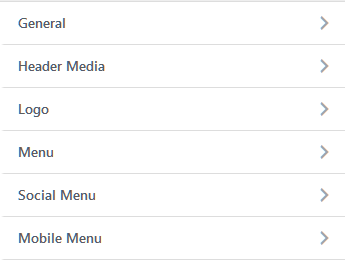 Not only can you choose from premade styles, you also got lots of nitty-gritty settings to control how it looks…down to the actual padding that you add to your header for different devices: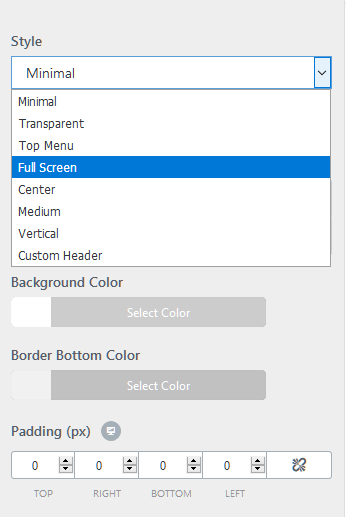 Controlling Your Blog
We can't cover every single setting, but let's look at two more…
In the Blog area, you can control everything from the general layout…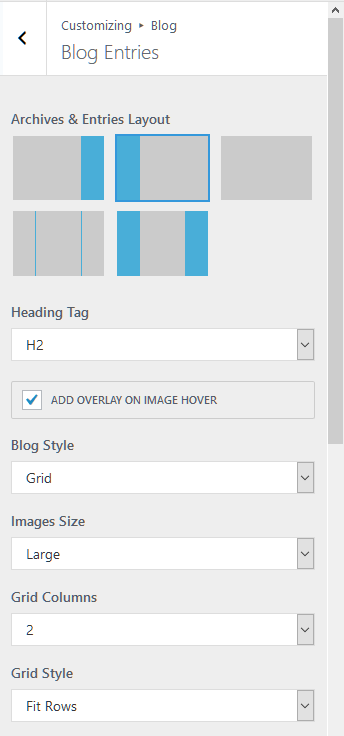 …down to the specific ordering/visibility of various elements and meta information: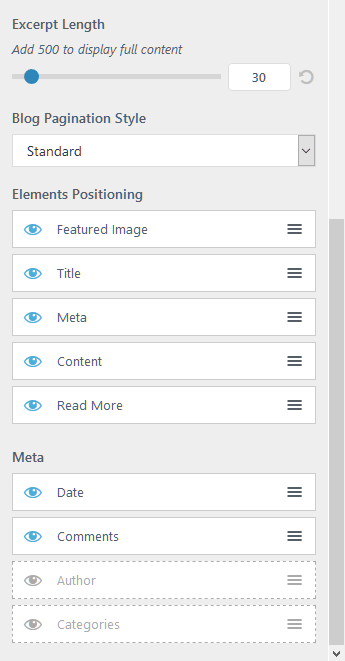 Controlling Your Site's Typography
Want to change up the fonts and font colors on your site? No problem, just head to the Typography section, where you'll be greeted by another lengthy list of options: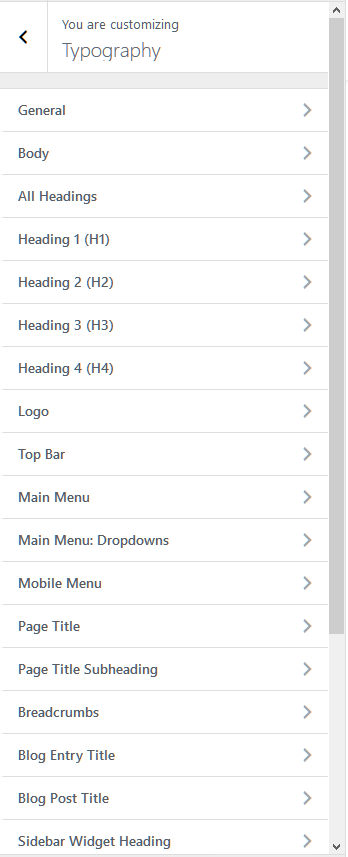 You Get Similar Depth In Other Areas As Well
The goal of this section isn't really to show you every single setting (there are a lot more!). Instead, it's to give you an understanding of the depth of control that you can expect from the WordPress Customizer and WooVina theme.
While it will certainly take you some time to go through all of the settings, you have the power to control pretty much every important aspect of your site without needing to touch any code/CSS directly.
3 Other Helpful WooVina Features to Make Your Life Easier
Beyond the demos and WordPress Customizer functionality, here are some other standout features of WooVina theme that will make your life easier and give you a lot more flexibility when working on your site.
1. Individual Post Controls
With the free WooVina Extras plugin, you get access to a detailed new meta box on individual pieces of content:
Through these many options, you can control (in part) the following settings on a per-post or per-page basis:
Change content layout or sidebar layout
Disable header or topbar
Change logo or menu colors
Disable post/page title
Disable footer
Other smaller features
While these controls can be helpful in a variety of niche situations, they're especially great if you are using WooVina theme with a page builder because you can disable elements that would otherwise get in the way of your page builder.
2. Option To Enable/Disable Specific Scripts/CSS
If you're concerned with how quickly your website loads, you'll love that WooVina theme lets you enable or disable individual JavaScript scripts and CSS snippets: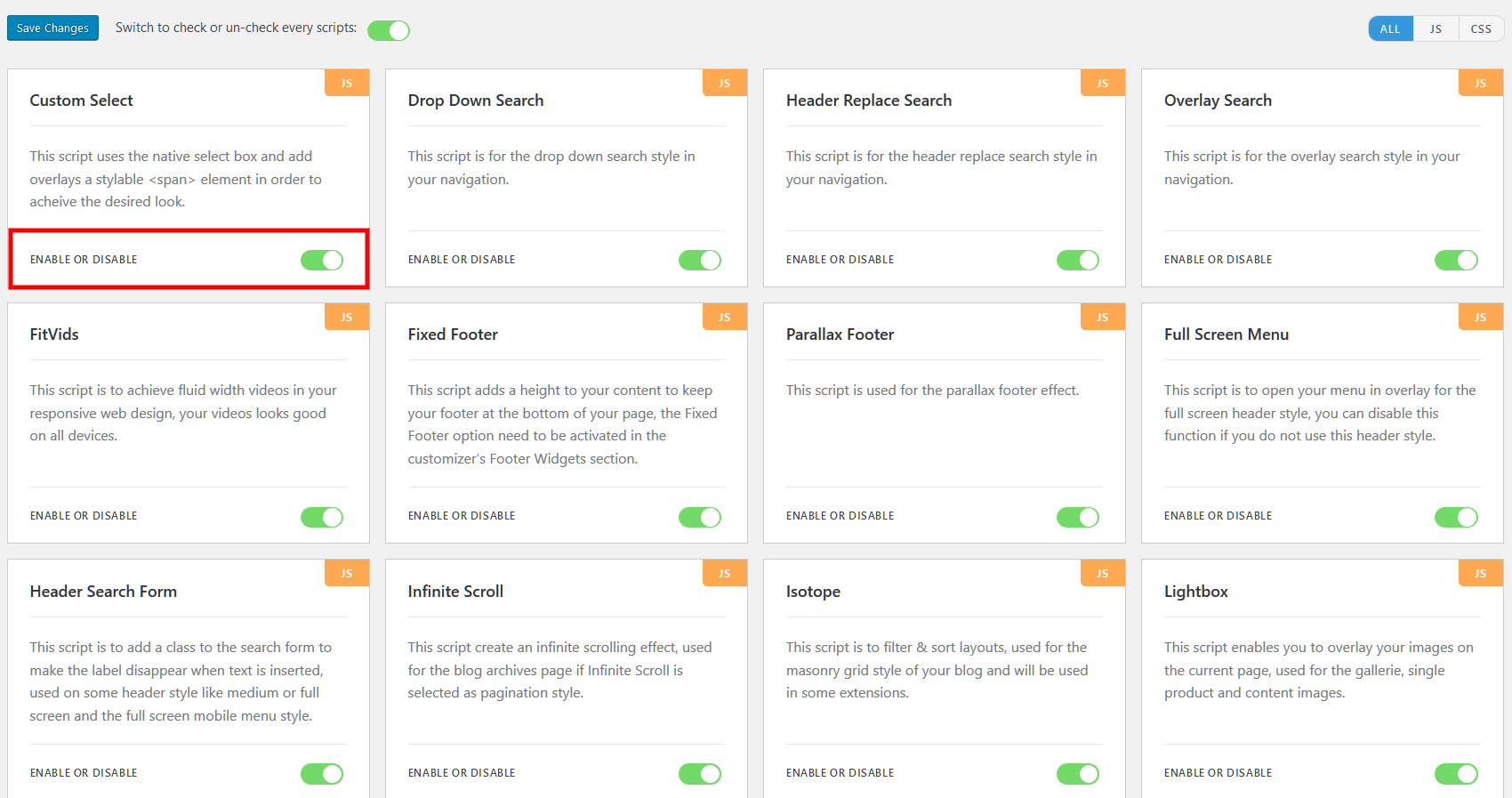 Basically, this area lets you disable the stuff that you're not actually using to speed up your site.
3. Deep WooCommerce Integration
Another one of WooVina's selling points is its deep integration with WooCommerce. If you have WooCommerce installed on your site, you'll get a new WooCommerce area in the WordPress Customizer: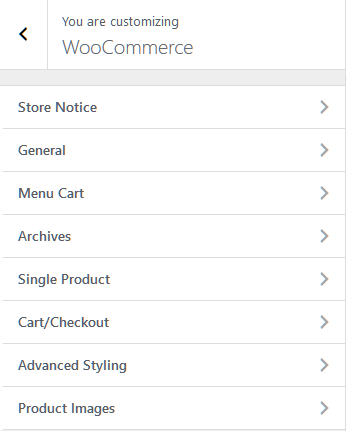 This isn't just a few token settings, either. It gets pretty deep – for example, you can even customize the number of upsells and cross-sells on your cart page, as well as enable distraction free cart/checkout: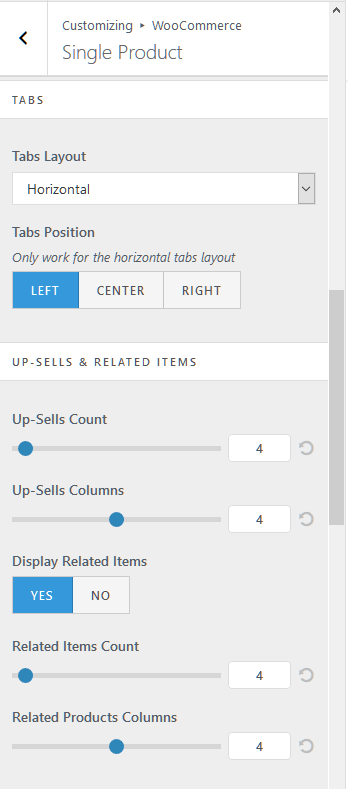 4. Lots Of Other Extensions
So far, we still haven't even touched on many of the other free and premium extensions. But remember – WooVina theme also lets you add tons of other helpful functionality.
Check out the full list of extensions here.
In case you're wondering why there are so many extensions, this is actually a nice approach because it keeps things modular.
Rather than forcing everything into a single theme where you may or may not want all that functionality, WooVina theme lets you pick and choose the exact functionality that you want to keep things lightweight.
Give WooVina Theme A Try – It's Free
Because WooVina Theme is totally free, you can download WooVina from WooVina.com and play around with it at no risk to your wallet.
Now over to you – have you ever used WooVina Theme? How do you think it stacks up to other WooCommerce WordPress themes?