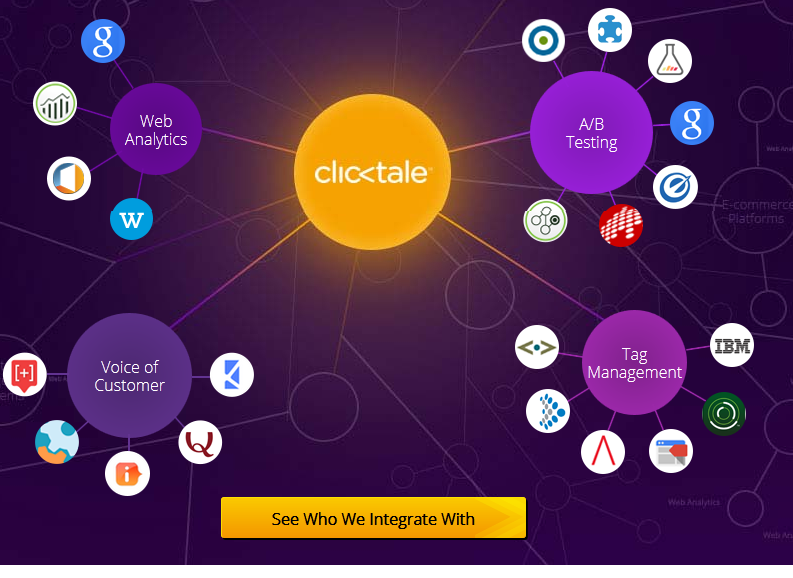 ClickTale has been a secret weapon of mine for a while now, that not a lot of people know about.  It is one of the most powerful visitor usability tools available on the web!  This tool gives you the power to be able to tweak your site design based on REAL user data.
Instead of designing a website based on what you or your client thinks is right, why not have data that will show you what and how your users engage with your site.  No more having to listen to your client or CEO saying…"well i think more people are using this link or button to get somewhere on your site".  You can show them!
See some of ClickTale's awesome features:
Spy on Your Visitors
By far my favorite feature of ClickTale is the ability to record exactly what the user is doing on your website.  Essentially you are looking over the shoulder of your visitors to see how they interact with your website.  This is GOLD for designers!
Watch things like:
Issues with navigation usage
Excessive time trying to find what/where to go
Demand for certain pages that users are attracted to
See what people look at (follow their mouse)
Watch the navigation path
Identify problems with errors or form completion problems
Analyze Heatmaps
With ClickTale heatmaps you can see what users view most on a page.  This can be helpful when designing landing pages or trying to design a page with a focal point on a certain call to action. You could also adjust your page to cater to how a user is viewing it.  This means more LEADS and CONVERSIONS!

Monitor Visitor Time Length
Analyze the Time Report to find out which pages need to be reworked.  If you notice that certain pages have a low time on site or high bounce rate, you may need to add more content, adjust the layout, or add a call to action to entice the user to take action.
Optimize Conversion Funnels
Besides the live recording, the conversion funnel reports are one of my favorites things to look at.  If you set up the funnel properly you can really see where people are dropping out of your funnel.  This is great if you have an ecommerce site or websites that have multiple steps to convert.  If you are seeing a huge drop off at a certain step, think about how you can rework your funnel.  Try merging two steps into one….or removing information that is not 100% necessary for the transaction.
Get Your Free Account
ClickTale offers a number of plans depending on your needs, but the greatest part is you can try out their service before you buy.  See the true power of ClickTale.  For any designers out there this is a MUST HAVE tool.
==> Sign Up for Your Free ClickTale Account!