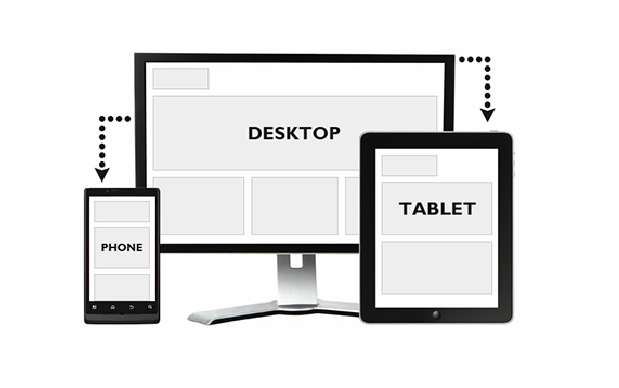 As someone who has worked with WordPress content management system for years now, it has been a privilege to see how WordPress has evolved to the most dominant blogging platform around the globe. But what makes WordPress different from other blogging platforms is that there are so many themes available on the Internet that allow you to run all kinds of websites.
Perhaps the most popular types of websites run on WordPress are responsive magazine websites. You simply don't have to spend a fortune to design and run a magazine website these days. You pay $0 for WordPress and with a minimal investment in the right magazine theme, you can start and run your very own attractive site .
There are 3 common questions related to magazine based WordPress theme before applying these to blog .

"Why I need Responsive WordPress theme ?"
"How do I start it for my business?"
"What"s the benefit I will get ?"
"How do I find the right magazine theme for my blog ?"
Here are the answers goes !
When To Apply ?
Deciding when you will design a custom WordPress theme or redesign, there are lots of factors you need to consider and there is no shortage or easy going of any options . A growing number of WordPress blogs are redesigning from traditional  layouts in favor of beautiful magazine style ; however, this magazine layout & presentation of blog content has a vast impact on users & there is no one-size-fits-all-points solution.
Differences Between Traditional And Magazine Themes
Magazine themes have its own characteristics that make it different from traditional blog themes.
– Only use headlines or excerpts on the blog front page, while other standard blogs use either excerpts or full posts .
– Functionality is more flexible and work as a portal to blog content on the rest of the blog. The theme will give users a clear glimpse at what is there in the blog and  will direct the users to go in anywhere in the blog .
– It takes good effort to organize the whole and output what is most more important, whereas other traditional layouts will only order front page .
And Now It's official – Google newly update the ranks of Mobile-Friendly blog and websites higher
How TO Redesign ?
After all, there are so many options available (free and paid), and you don't want to choose the wrong WordPress theme to realize down the road that you have made the wrong choice.
When planning your own responsive magazine site, you need to think long term. Think of adopting/buying theme as a long-term business investment. And just like any internet business investment, you should go about it diligently. Here is how you can find the best magazine WordPress themes for your business and avoid a major disaster down the road:
• Plan
Always plan before starting a new website. It's really a simple notion, but many people jump the gun too soon and throw something up on the Internet, assuming that if they put it up there it will work out fine. You need to ask yourself some serious questions before adopting your magazine theme.
What are you trying to accomplish? Is it really responsive ? Are you going to have a professional magazine site or is it going to be a part-time gig? What content will you be showing on your magazine theme? How would you like to present your content on your theme? Do you want to show video, audio, images, and pdf content on your site with responsiveness ? Do you want to monetize your site? Will you be showing ads?
These are the questions that you need to answer before going about choosing the right WordPress responsive magazine style WordPress theme.
• Design
By now, you should realize what you want to do with your site. In essence, you need to have a vision of where you want to get. The design process is all about giving yourself the chance to meet your vision down the road. You need figure out what type of color you prefer for your site.
You also would want to figure out what plugins you need to use to provide the best value to your users. For instance, you want to use SEO plugins to get ranked highly on the Internet. Since your magazine website will have many images and video content, you want to make sure you download a set of plugins that allow you to tag content easily. You may want to consider syndicating your content.
This is all part of the design process. You need to figure out whom your customers are and what you need to provide to get them to follow your site for a long time to come.
For Responsive Magazine Design you should careful about the following things-
Layout- Brainstorm when input and planing new level , simplify drop-downs and pixel , make it flexible for any screen – check fluidity
For Images – Be careful of including lots of image and scaling it properly, also avoid put any text within images
Tools -Try to make all mobile platform template PSD , not only iPhone and check it it is displaying properly with Google chrome on statics mock-ups
Type-  Font is very important issue and research before you finalize it and also make a room to the text flow
• Analyze
Once you know exactly what you will be doing with your website, it's time to go out and check a few WordPress theme directories for your top 5 choices. Keep it down to five so you can thoroughly analyze each theme against the others to find out the limitations and strengths of all these themes.
You want your theme to be scalable. You also want to make sure your WordPress theme is fresh and does not use deprecated function calls that can break your code with future upgrades. In addition, you want to make sure that your theme allows you to make changes in the future without too much hassle. Finally, your theme should be SEO friendly and W3C compliant (if possible).
To design a perfect magazine responsive theme you need to analyze-
Approach – You need to know when you will use the framework and separate it as a mobile site and never be short sighted and also make marking time when you will go native and hybrid android web.Define the device with classes
Content – Proper structuring of your blog content , the flow of it and the total strategy you should consider seriously
Landscape- Never be confuse with native & web – the best priority always is your users give them more importance then devices and ask-why yourself again – why mobile and responsive magazine theme ?
Whats The Benefit ?
Check out the best 3 advantages and benefits below:
Affordability:
Unlike paying a designer anywhere from $1,000 to $2,000+, you can simply download a premium theme that closely matches your business requirements. The fact that you're getting a premium theme and not a free theme will make the ability to customize it all that much simpler.
Easy to customize and flexible:
As I said, this is a premium theme. Because of this, they allow you to easily customize the specific area of your website that you want, whether it be a logo change, background colors, etc. All can be done from the administration panel and makes your life that much easier. No need to delve into the code, it's all in the admin panel for your and will save you an enormous amount of time.
Round-the-clock Theme Support:
A huge benefit to premium responsive WordPress magazine is without a doubt the fact that these come with the developer or designers support. If for any reason you run into a snag, whether it be during your setup or just a general inquiry, you always have someone to turn to. Free themes on the other hand will not offer this kind of customer support.
How To Find ?

A lot of people don't want to pay anything to start their website. You should definitely use that to your advantage. Also, keep an eye on new internet technologies. There are many cool new themes that come out everyday. Some of them are outside the box. You should definitely check them out before choosing your theme.
Finding the right magazine WordPress theme may look daunting on the paper, but think of the time you spend finding the right theme as an investment in your business or hobby that can turn into a business down the line. It's OK to think out side the box when approaching this whole process, but whatever you do, do NOT fast forward the process, and you'll save yourself a lot of headache in the future.
Now here is one thing to keep in mind: you absolutely do want to consider premium responsive themes as well as free themes. The good thing about premium themes is that you get somewhat of a unique theme for a fraction of a custom-designed WordPress theme.