Yes, they are all grown ups now. What we knew as teenagers participating in singing competitions are now a pop music trio! Nick, Joe and Kevin, the fantasy of millions, are now back together after nearly six years of solo performances and works.
Their iconic styles were restricted to leather jackets, slim ties and tight skinny jeans. That's a decade old argument since that's when they broke onto the music scene. Now, they're adults… things had to change. The trio keeps it classy these days, decking from head to toe in high-fashion items from well-known designers!
For their single entitled "Sucker", they turned to Nepalese-American designer, Prabal Gurung's spring collection. They went for colourful outfits… the statement making looks for the cover of their album!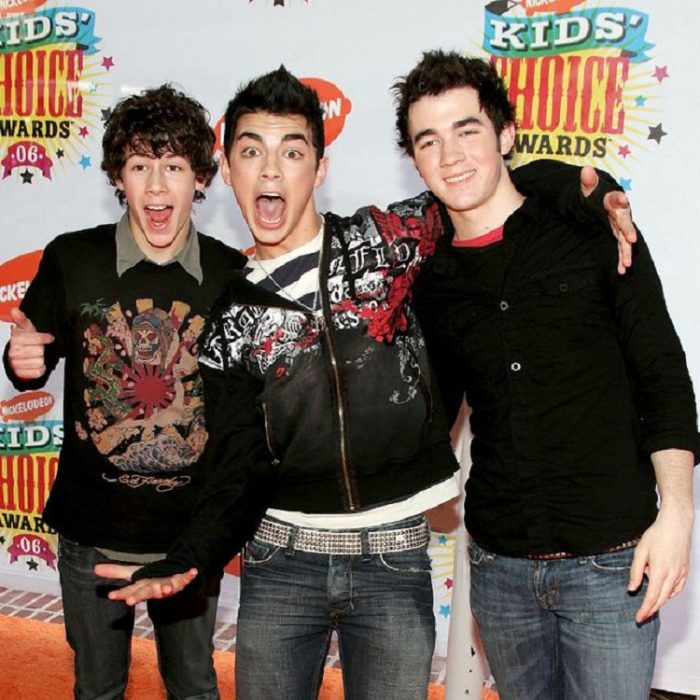 Time to break down the outfits! Joe Jonas, the middle fellow in the trio, selected a sky blue short-sleeved shirt covered in turquoise florals. The guy coupled it up with matching cigarette trousers covered in same patterns from Prabal Gurung.
Nick, the youngest of the band, chose to be the centre of attention on the cover! He prides on his fit deep navy David Hart polo with a canary yellow collar. Who knew that deep blue could contrast with pink? He went for a hand-tailored rose crepe flared trousers.
The oldest Jonas brother literally stole the show with his outfit. He was the most daring of all. Kevin is decked out in a persimmon printed neon pink. He also chose to wear an orange Prabal Gurung cargo pants along with a nice tie-dye technicolour shirt.
We knew the guys to be quite versatile with their hairstyles as well. Back in 2006, they went for messy looks and Nick was well-known for being the young kid with curly hair. As the years passed, the curly hair began fading away… since 2009, to be precise. In 2010, the curly hair was completely gone, leaving Nick with a classy, slick and sexy look!
During their six years pause, Joe formed a band called DNCE. They are the guys who usually ate "cake by the ocean!" During this period, Joe dyed part of his hair in teal. For the American Music Awards at Microsoft Theatre, the band was reunited, brandishing crimson woollen pullovers, dresses and a pink leather jacket! In 2016, Joe decided to shave it all off, leaving just the top section of his head with hair. Yep, that's where a trendy look came from.
If you're a fan of the trio, that could be because of their pop music! And who says pop says Michael Jackson. How about come face to face with the king of pop once again… virtually? With Michael Jackson King Of Pop Slot at Give Back Bingo, you can engage in some entertaining rounds and relive elements related to the star as well. The celebrity appears as a symbol as well on the reels, that can trigger features! Play more music themes slot games at GiveBackBingo.com via mobile, tablet and desktop!