Coding is lucrative. There is an ever-growing workforce of programmers with new opportunities emerging every day. Anyone can learn how to code, and there are numerous coding tutorials available online. Here is a review of three excellent online tutorials for advanced coding, as ranked by software programmers at My Essay Geek.
Code School
Code School has taught over one million programmers from all over the world. It offers comprehensive tutorials on everything to do with computer programming.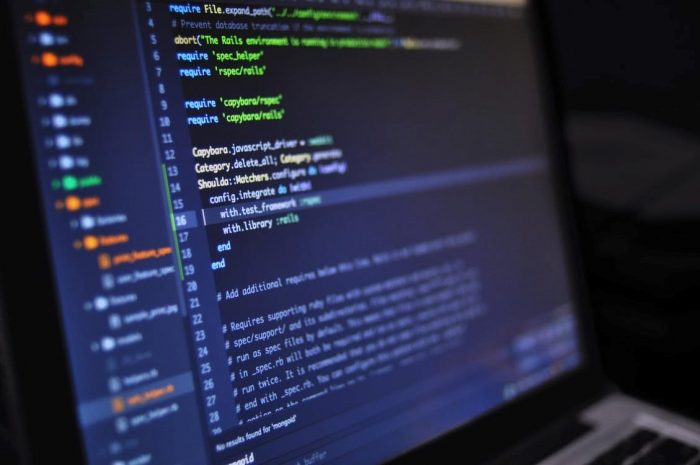 Code School has tutorials on a variety of coding languages including HTML, CSS, PHP, .NET, SQL, Ruby, Python, JavaScript, iOS, Elixir, and Git. Students can also choose from a variety of elective coding languages.
Code School offers an interactive learning platform that makes it easy to learn to code from anywhere in the world. In addition to video tutorials and other learning materials, the platform also provides instructors who coach students one-on-one throughout every stage of their studies. Instructors interact with students via video and live chat, and lessons are so engaging that it feels as if you are there.
Students practice their coding skills right on the browser's coding interface under the supervision of their instructors. There are tests designed to test the students' skills. Students who pass these tests are rewarded with points and badges. The points and badges are accumulated in a comprehensive scorecard, that keeps track of their progress throughout each course. The final report card includes the number of points and badges earned, tests taken, courses completed, screen-casts watched, and more.
There are over 69 courses available on Code School, in addition to 253 screen-casts and unlimited learning resources.
EdX
EdX is one of the most popular online platforms for learning to code. It is an open-source, not-for-profit platform.
EdX was created in 2012 by Harvard and MIT, two of the leading IT learning institutions. To this end, it offers the latest coding courses and emerging theories, which makes it perfect for coders seeking to advance their skills. It also partners with over 90 schools and organizations all over the world. Therefore, students can choose courses from over 60 reputable IT schools.
There are diverse resources and tutorials on all documented and emerging coding languages. There are also numerous learning tools developed by educators and experienced programmers. Students can interact and learn from each other, and educators can volunteer to teach amateurs. All tools and resources are available for free and accessible online from anywhere in the world.
CodeWars
If you are looking for a fun way to advance your coding skills, then CodeWars is the place to be. The platform features a martial-arts theme that seems perfect for coders.
The CodeWars platform provides coders with all resources they need to advance their coding skills. It has learning materials on all coding languages, including HTML, CSS, PHP, .NET, SQL, Python, JavaScript, Elixir, and Git. It also has resources on emerging languages and theories, and anyone is welcome to contribute to the platform's vast library.
CodeWars is a competitive platform that challenges coders to push their skills to the limit. There are challenges called 'Kata' that students have to complete to advance to higher lessons. Students can also communicate and learn the latest coding trends from each other's experience.
Coding Pays
Let's be honest – coding is extremely lucrative. The average programmer makes about $52,000, while experts can make as much as $213,000. There is a growing demand for programmers, and the numbers are expected to soar over time. You are right to pursue advanced coding skills, so make the best use of all available tutorials and learning resources online.
Also, coding is easy to learn. Anyone with basic coding skills can improve on them and become an expert without enrolling at any school. Thus, these three platforms will provide all the tutorials and learning materials you need to become a master programmer.