The tech industry is compelling in so many ways. Not only is it at the forefront of innovation and the modern world, but it's also an industry where professionals increasingly see they don't necessarily need advanced or even four-year degrees to succeed. Many companies, including big names, are more willing than ever to take professionals who don't have a degree, but certifications can be a great alternative to give professionals a head start and ensure they're successful in their chosen technology field.
Certifications tend to be highly focused on useful skills, and they're less expensive than obtaining a degree.
Below are some of the best certifications professionals can earn to boost their tech career in 2016.
A+ Certification
A+ Certification is one of the fundamental programs for technology professionals, providing the basics for understanding the most commonly relied upon hardware and software technologies. It is ideal for anyone who will be pursuing a career involving IT infrastructures. A+ Certification is an excellent option for professionals who are just beginning their career in IT, and it can also be a good resume booster for someone already working in the industry.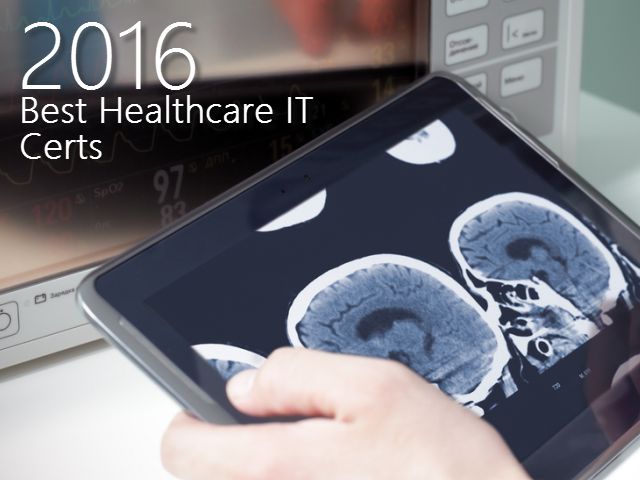 ITIL Certification
ITIL Certification is often considered an essential for any professional in the IT and tech industries who needs to understand the ITIL framework. Oftentimes it's a requirement for IT managers and support teams, systems administrators and analysts, operations managers, database administrators and more. A good ITIL course should help the professional pass the ITIL exam the first time, and strong training focuses on everything associated with ITIL service lifecycle management.
Microsoft Certifications
Microsoft entry level certifications are almost a must-have for anyone who's thinking about a technology career. The introductory-level Microsoft certificate is the MTA Certification. There are three different tracks that course-takers can follow, depending on their particular career intentions. These include the MTA IT Infrastructure Track, the MTA Database Track, and the MTA Developer Track. The IT Infrastructure Track is intended for the professional who wants a career field dealing with desktop, server infrastructure, and private cloud computing. The MTA Database Track is well-suited to careers in BI, or anything involving the fundamentals of database administration. Finally, if you want to become a software developer, you might opt for the MTA Developer Track.
Cisco Certified Network Association
The final certification on this list is the Cisco Certified Network Associate (CCNA), which is designed to provide professionals with the skills and knowledge they need to manage enterprise switches and routers. This certification also provides the foundation to solve many of the problems networks commonly face. With this certificate, professionals may opt to specialize in one of a few different areas, which include security or wireless networking. This IT certification is excellent for network engineers or administrators, as well as systems administrators.
The above are some of the most valuable IT and technology-related certifications you can take on in order to provide a significant boost to your career, your chances of getting hired, and potentially, your salary as well.