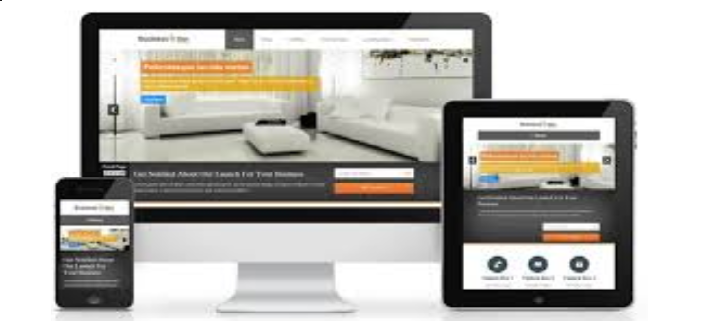 WordPress Themes for Business
For many small business owners, the more you can keep in your control, the better. Outsourcing is good – but so is the feeling that if your freelancer or company you outsourced to disappears, how hard is it to then change what you've got?s.
Your options in choosing a WordPress theme for your business are as follows:
Use a free WordPress theme. There are thousands out there.
Learn to create your own WordPress theme if you're into graphics – or ask your graphics designer to create you a WordPress theme. There's a small learning curve here, or find a graphics designer that already knows how to design WordPress themes. There's a great new book too, published in August 2010, that teaches you just how to do this.
Buy a professional WordPress theme from a template company, like Template Monster.
Buy some WordPress theme maker software so that you can design your own theme, or to pass onto your graphics designer to use for your site.
If you ever have any design work done, you need to make sure you get the PSD files handed to you on a CD – even if you don't know why or what for…. if that designer ever disappears and you want to change one of your graphics you can hand a PSD file to another designer to tweak or change.
As for WordPress Themes for Business, there are a growing number of great WordPress theme making software packages, which enable you to design the layout and look of your site. For many, this will be more than enough for their needs.
WordPress Theme Making Software
Every business is different – what's important to you won't even be on the radar of somebody else.  So which you choose will depend on what buzz words you're looking for.
But the main concept to take on board from this short piece on WordPress themes for business is that you can use WordPress as a serious website for your business.  You have choices and options.
If you're interested in making WordPress work for you but don't want the hassle, want it but want to hand over the design/build, then check the end of this article as I give you the big boys' contact details!
Thesis by DIYThemes.com
Thesis is powerful. It has an efficient HTML/CSS/PHP framework with easy-to-use controls that you can use to fine-tune each and every page of your website with great precision that has never been possible before.
There's no need to worry about SEO any more, with Thesis all you have to do is "just add killer content."
You don't have to be a coder to use this – the Thesis option panels allow you to control your site easily, while Thesis does all the work for you. Never before have website and blog owners had this much control over their site before, and this is precisely what makes Thesis indispensable to business website owners worldwide.
Who Uses Thesis?
Matt Cutts, Head of the Google Webspam Team – and a well known personality online because of his prominent position within Google – he uses Thesis.
There are 30,570 other users of Thesis, but I figured you might not know a lot of them :)
During mid 2010 though, things took a turn – and Thesis came to blows with the GPL community – and even Matt Cutts said he was considering moving back to a WordPress compliant solution. There's been a split in the online community as to what people can do with plugins/themes etc once they're out in the public domain, so this is just a difference of opinion over licensing in the future.
Carrington by CrowdFavorite
Crowdfavorite are a company who use WordPress as the underlying CMS for large, professional companies.
They then build on that core functionality, to produce the site the client needs and wants.
Carrington Business
Carrington Business is a professional business theme with Carrington Build, the advanced drag and drop page layout system for WordPress.
Features:
SEO optimized semantic HTML5 markup
A custom news section
A child theme with an alternate color theme
Carrington is a complete web site – right out of the box.
Artisteer
With Artisteer, once you know what you're doing you can create new themes from scratch in under an hour. It's been a popular choice for many developers and designers for some time now as it enables them to get a theme their client is happy with really quickly.
Artisteer enables you to immediately become a Web-design expert, editing and slicing graphics, coding XHTML and CSS, and creating WordPress themes (among others) all in minutes – without having to ever use Photoshop or Dreamweaver. You need no technical skills to use Artisteer.
If you need just a single Website template Artisteer suggest you contact any Artisteer user who can do this for you, rather than buying Artisteer and working it out for yourself – but that's a choice for you to make… whether the cost of buying it to use it once is worthwhile to you.
Woo Themes
WooThemes are market leaders in designing & developing beautiful, functional & customizable themes for WordPress.
Woo themes is a little different in that you're not creating your own themes from software, but you're either buying a premium theme to use, or joining their WordPress themes club. In the themes club you get a whole bunch of different themes you can use.
You can use Woo themes for a single website, or you can choose a developers' license and use them on many.
StudioPress Themes for WordPress
StudioPress themes are the perfect solution for a small businesse, or individuals, looking to establish their online presence with a professional-looking WordPress blog or website based on the core WordPress functionality.
StudioPress has a large and very active support community – thousands of people who can help you achieve what you want, quickly.
Although highly SEO optimised, the graphics of StudioPress themes are mostly not as good as you might find on Woo Themes.  So, if you're after SEO, then StudioPress might suit your needs better – if, for you, it's all about 'the look', then Woo themes might be better.
The StudioPress Genesis framework gives you the flexibility to change the theme around how you want it.
Build Your Own WordPress Themes: Wicked WordPress Themes
Wicked WordPress Themes is a great, new book, published by reputable SitePoint in August 2010, as a direct response to the overwhelming interest people have been taking in building their own themes. Once you've got a website, or a blog, it's fascinating to think that you could create your own themes quite easily – giving you absolute flexibility over the look and feel of your site! Very tempting.
Not only does Wicked WordPress Themes describe in detail how you can develop your own themes, but also covers the area of selling WordPress themes to others – so if you're interested in themes and looking to start your own business that builds on the popularity of WordPress, then it's worth checking out.
Wicken WordPress Themes is very affordable too, making it a clear contender to wipe the floor with the competition over pricing and actually putting you in control. It's available through ebay too, worldwide.
Pricing:
Digital Version: $29.95
Real, bound book: $39.95
Bundle package of both versions $49.95
It'll certainly be on a lot of business owners' Xmas lists this year – as well as developers and designers wanting a piece of the action.
Top WordPress theme designers earn a passive income of $10–25K per month! Read this new book and you too can grab a slice of that cake!

Plus, you'll learn to quickly build dynamic, robust sites that are easy to update for your clients—all at a fraction of the cost of an enterprise CMS.
Want to Use WordPress, No Idea Where to Turn?
If you want competent professionals to build your website and web presence then check out http://codepoet.com/ – these are approved by Automatiic, who wrote WordPress. These aren't bunches of dodgy geezers operating out of garages, trousering your hard-earned cash … these are WordPress for Business serious companies.
With these companies you'll get great customer service as well as WordPress compliant coding and design.
I hope that the above's got you thinking about the possibilities that exist for WordPress to be at the core of your business website.
WordPress has certainly come a long way since its first launch – and is now a major CMS in the marketplace.  WordPress combines affordability (it's free!), flexibility, rapid development, quick themes changes – and more.