If you want to give your website that extra design edge, here are six of the best WordPress plug-ins to make you stand out from the crowd.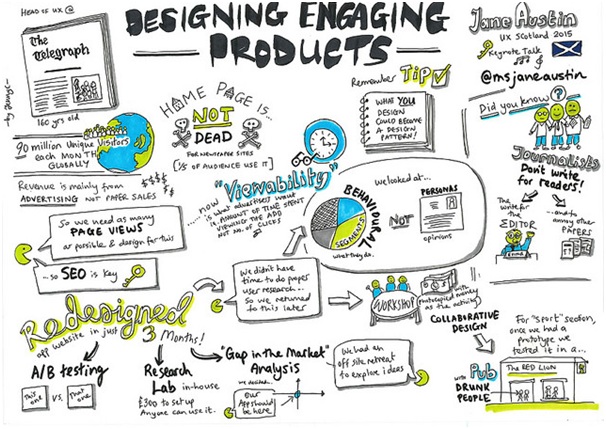 Cards
The card pattern offers a clean, simple way to break content into bitesize pieces. Furthermore, it's a design that works well on both mobile and desktop. The Cards plug-in creates a Pinterest-style layout for your page, which works especially well with blogs, e-commerce sites or online magazines.
Duotone Graphics
Duotone is a hot design trend (think Spotify and Adidas campaigns). The intense hues can create a striking visual for your website. TwotoneFX converts your images into duotone via an intuitive interface, allowing you to easily choose colours and apply filters to thumbnails, images in blog posts or all of your multimedia all at once.
The Parallax Effect
When used with multiple backgrounds, this effect can help create a dynamic feel for your layouts and forge a smooth user journey. Parallax Scroll is a neat way to add this effect to your WordPress site and there are numerous ways to achieve this within the plug-in, so you can choose a way that best suits you. Web design companies, such as Cardiff web design agency http://ambercouch.co.uk/, can help you make the most of the parallax effect on your site.
Material Design
Material Design was created with the aim of becoming an international visual language, and is being adopted by an increasing number of companies. It fosters and encourages best practices within user experience design and produces aesthetically pleasing interface styles. The Materializer plug-in incorporates a huge library of material design components, including elements such as loading icons, cards and buttons.
Hamburger Menu Buttons
This trend, comprising three lines that hide a navigation menu, is fairly divisive. While opinions vary on its appeal, however, there's no denying it's a design element that's very in demand. With over seventy design options to choose from, the Responsive Menu plug-in equips your page with a navigation panel that's fully responsive and customisable.
Animations

Lazy animations, subtle page motion, smooth transition and more traditional animations help bring web pages to life. Animate It is a plug-in that animates any element of your blog post, page or widget, imbuing it with subtle dynamic behaviour. It includes more than fifty effect elements.